Regular price

$689.00 USD

Regular price

$849.00 USD

Sale price

$689.00 USD

Unit price

per

Sale

Sold out

Some boards go fast. Some go far. Some go off-road. Some hit the streets. Scrap the bells and whistles of other boards, the EXWAY Wave remains. It's an ultra-stable, compact, daily driver to get you from Point A to Point B. Ride the Wave to drop off packages or check the surf. Ride the wave to grab a burger at lunch. If you fly, it's your carry-on. If you prep, stash it in your go-bag. The Wave won't take you to the "back forty," but it's a fun way to get where you gotta go for most of the *adulting* stuff you do.
Secure Checkout With
View full details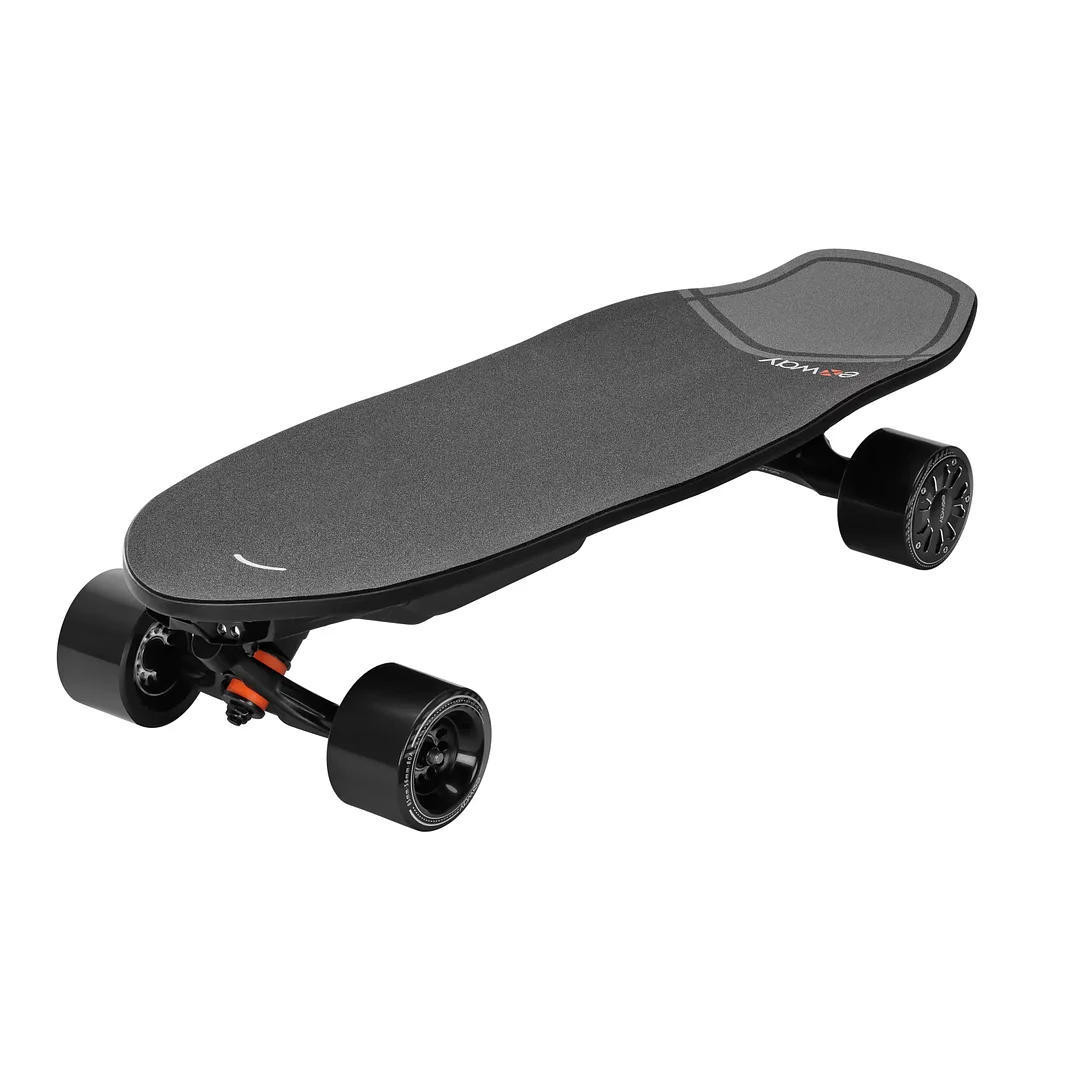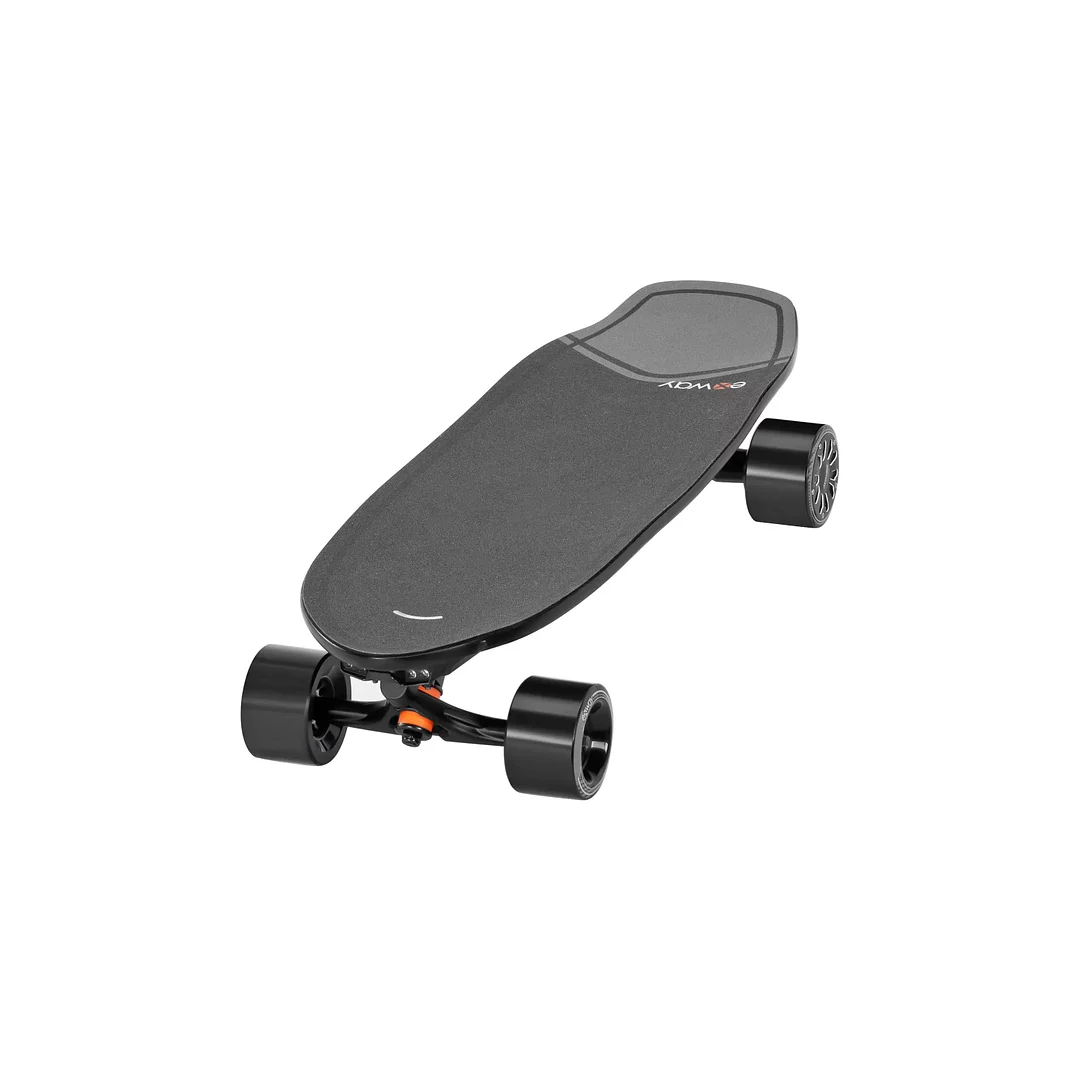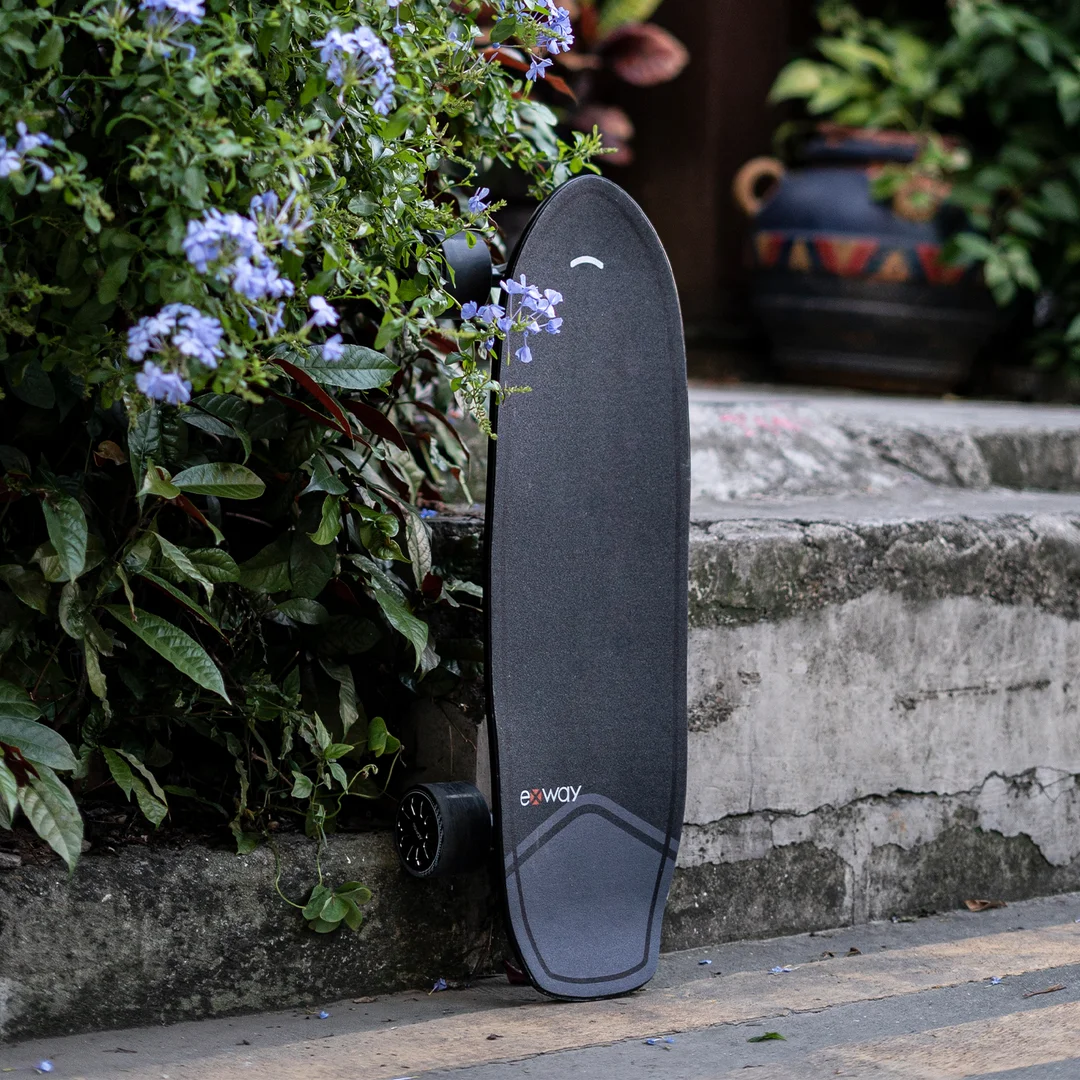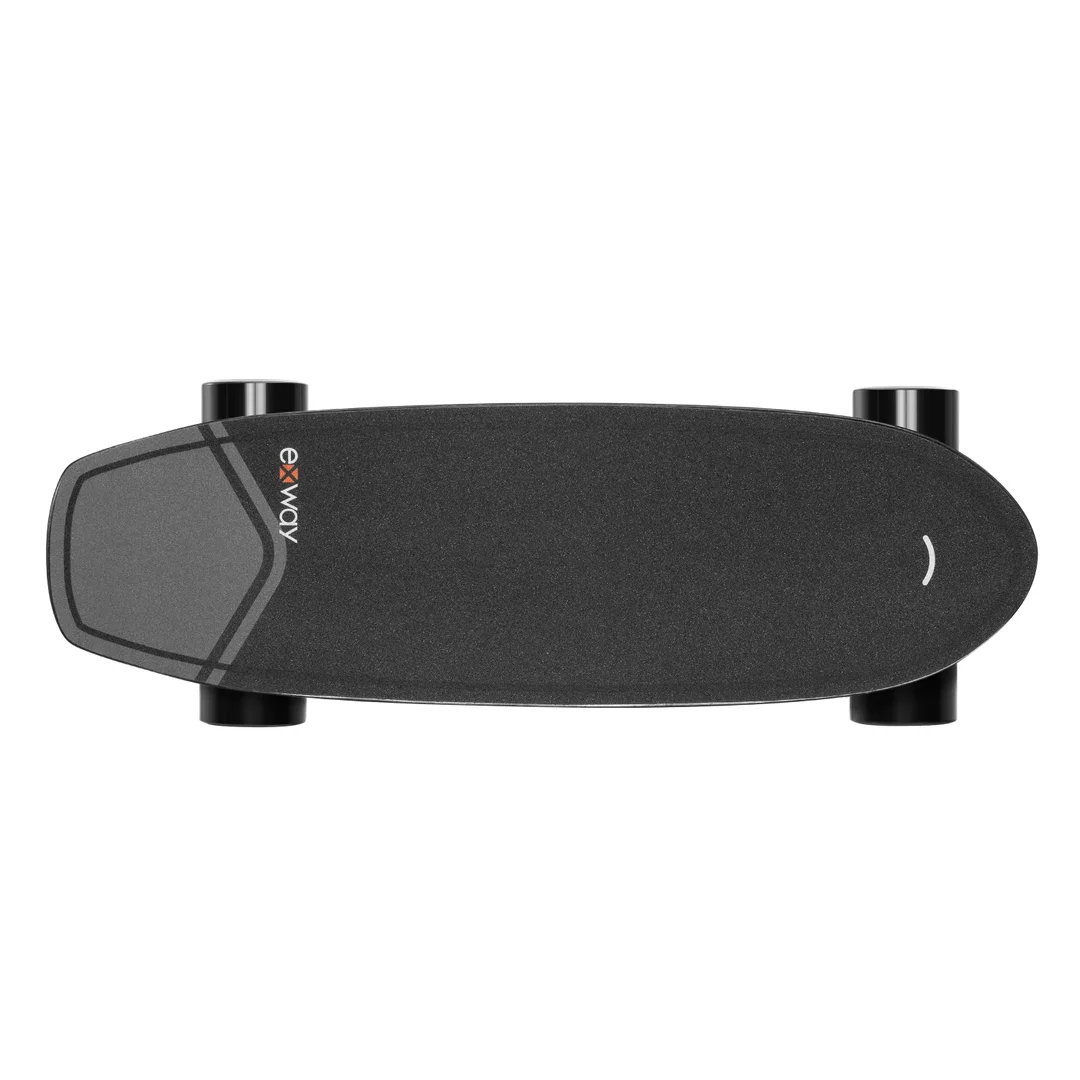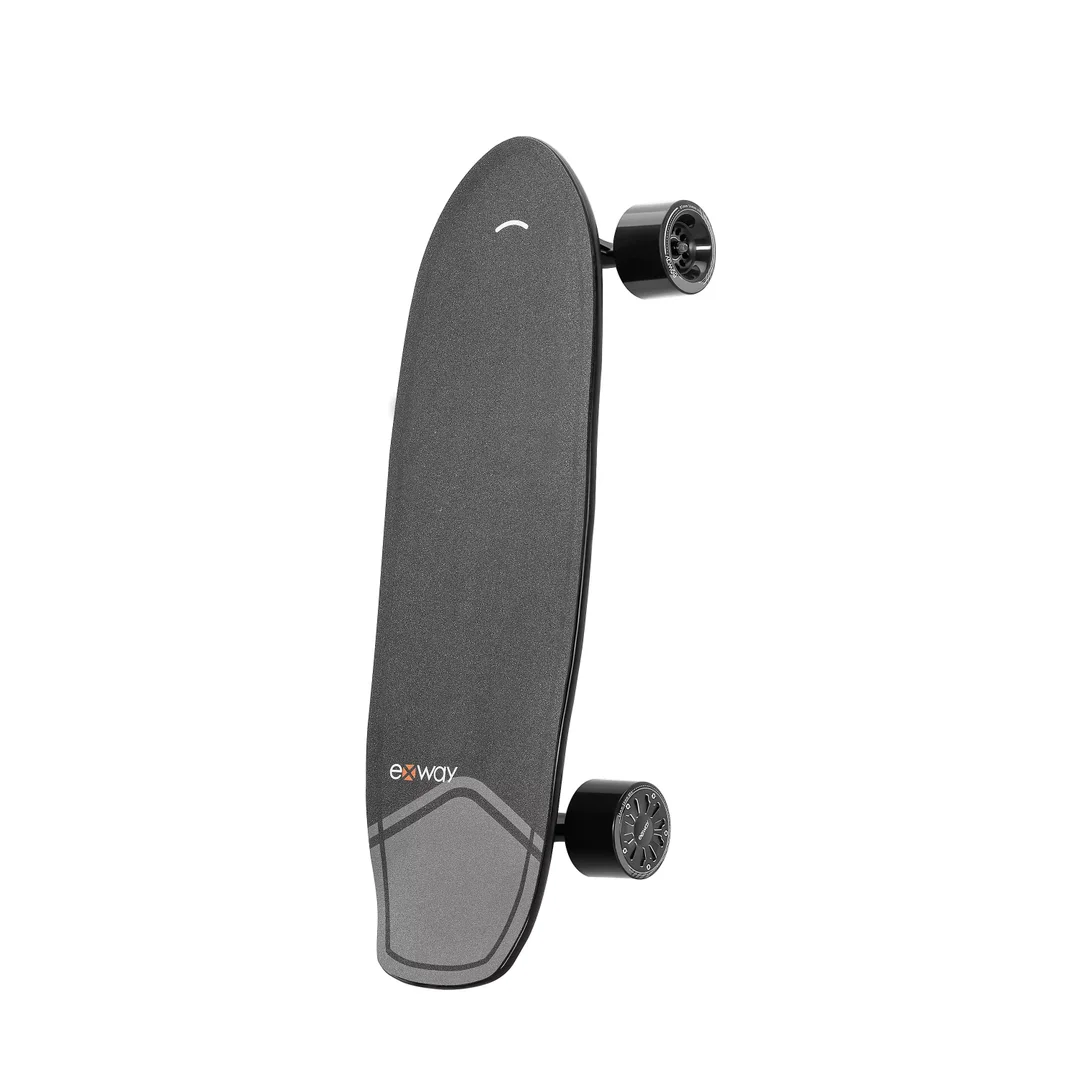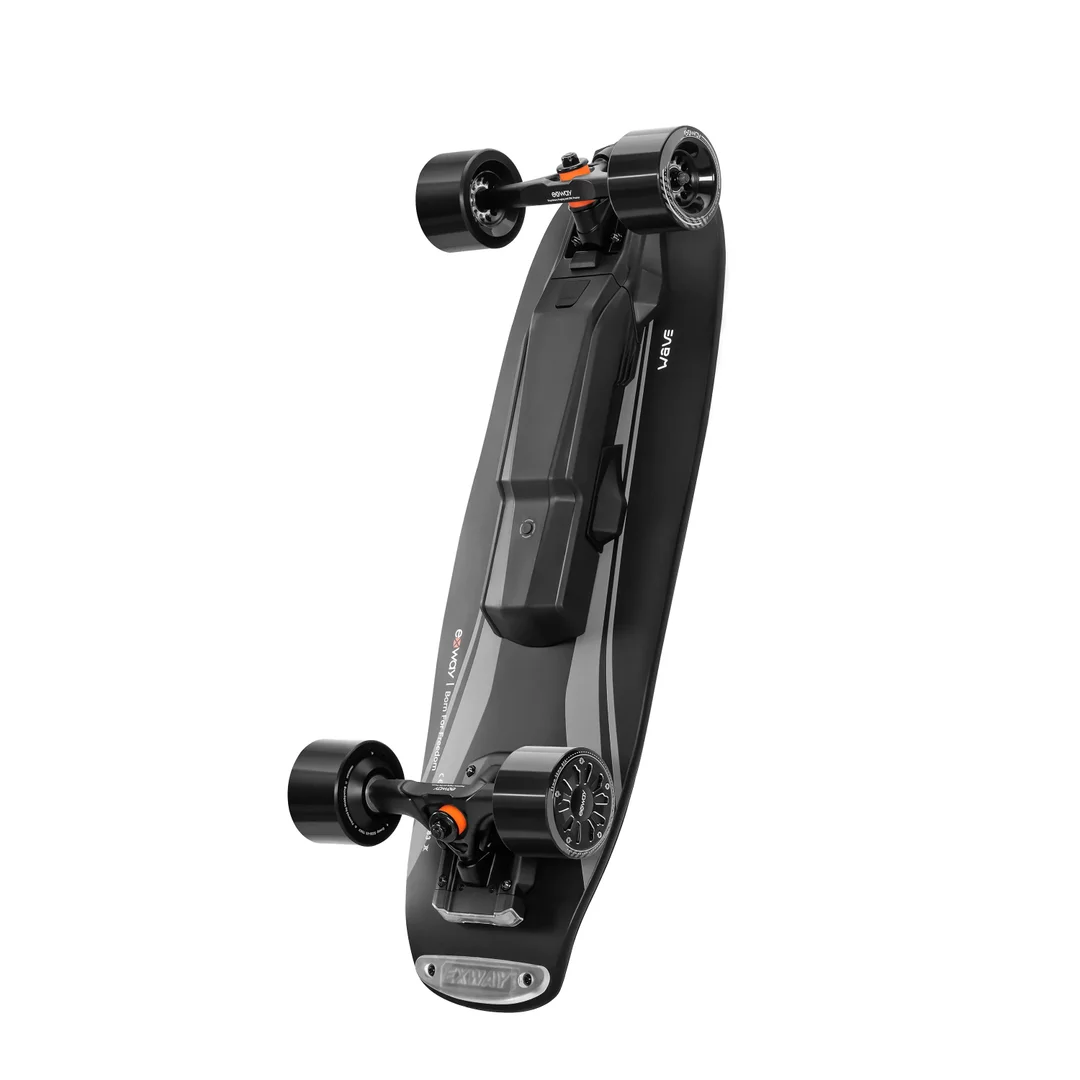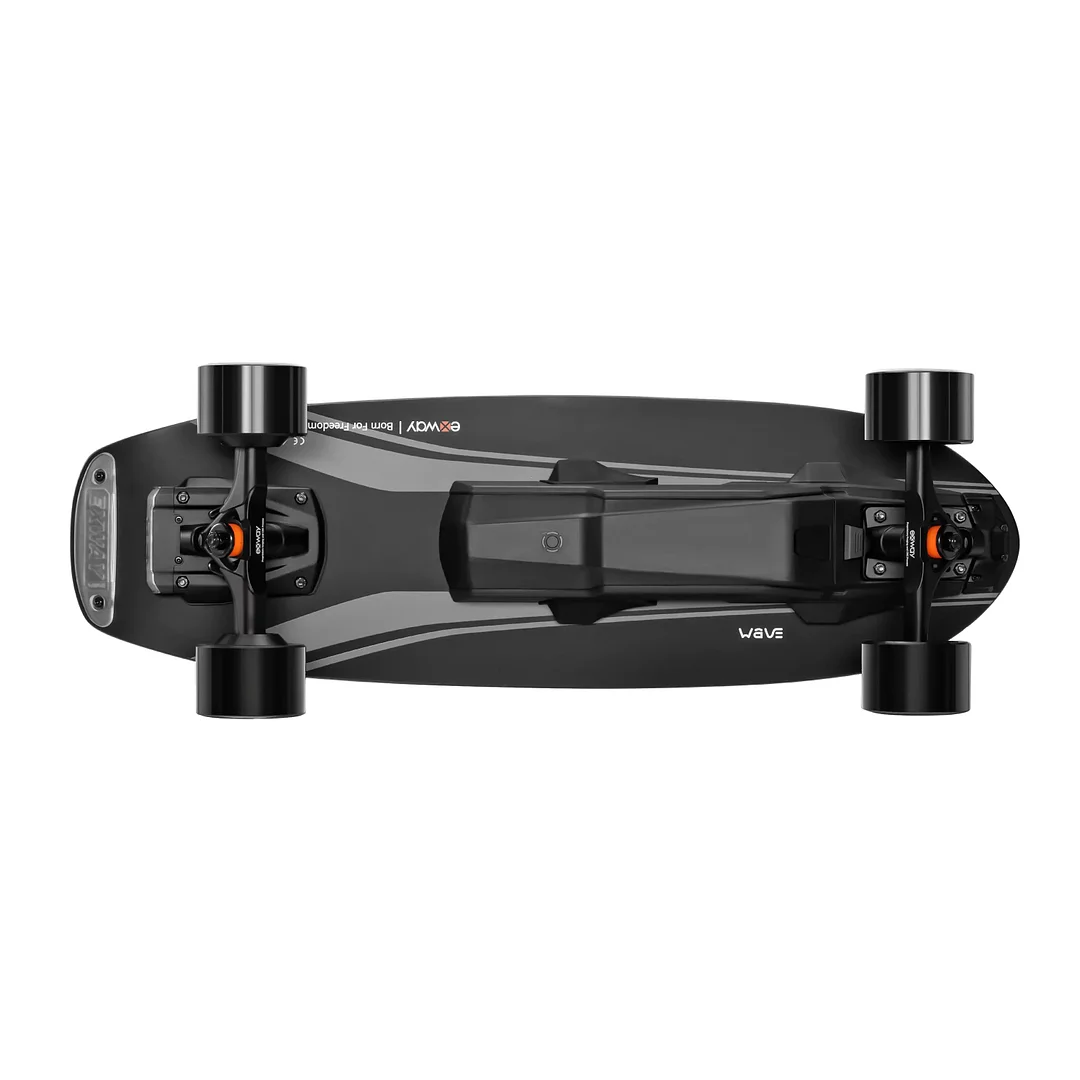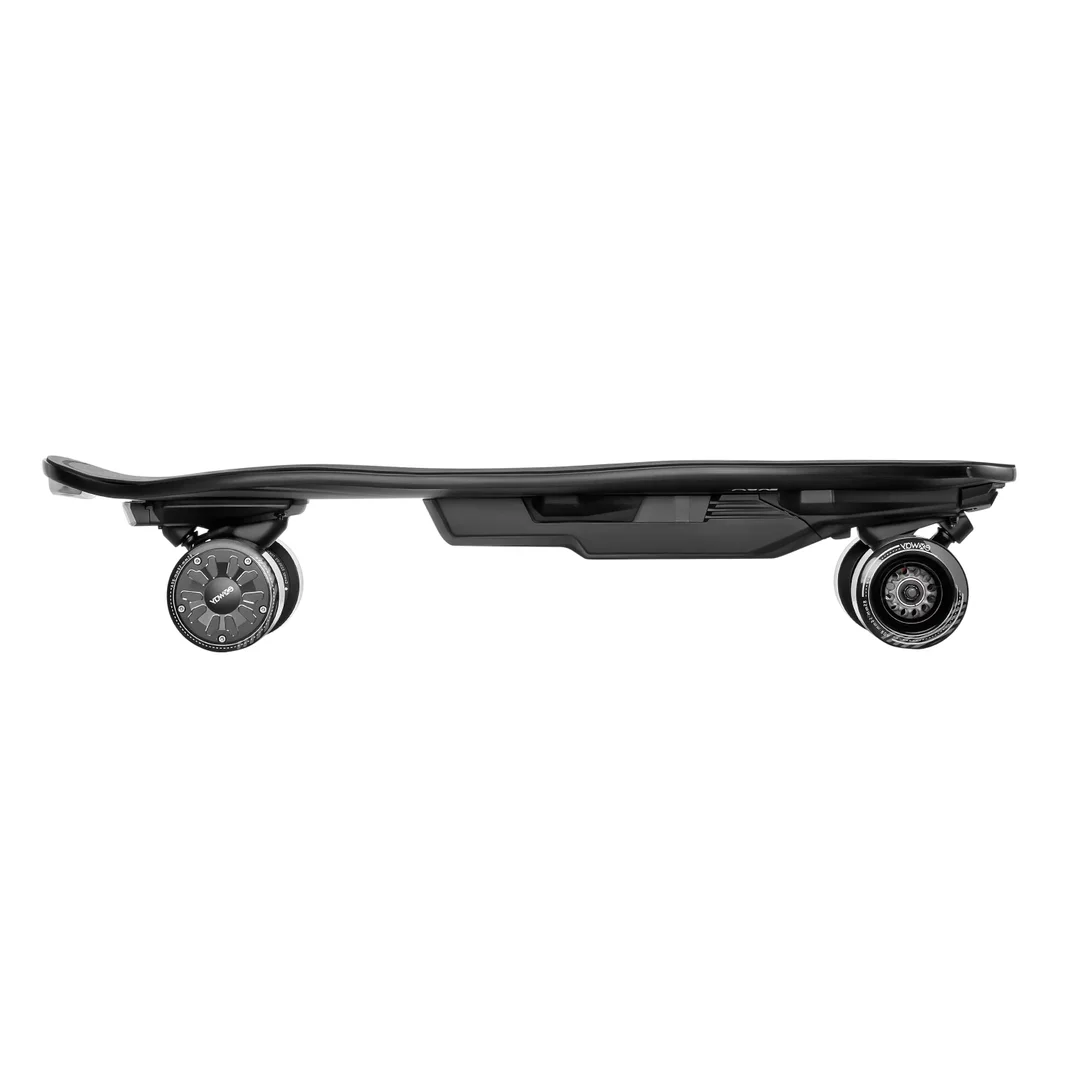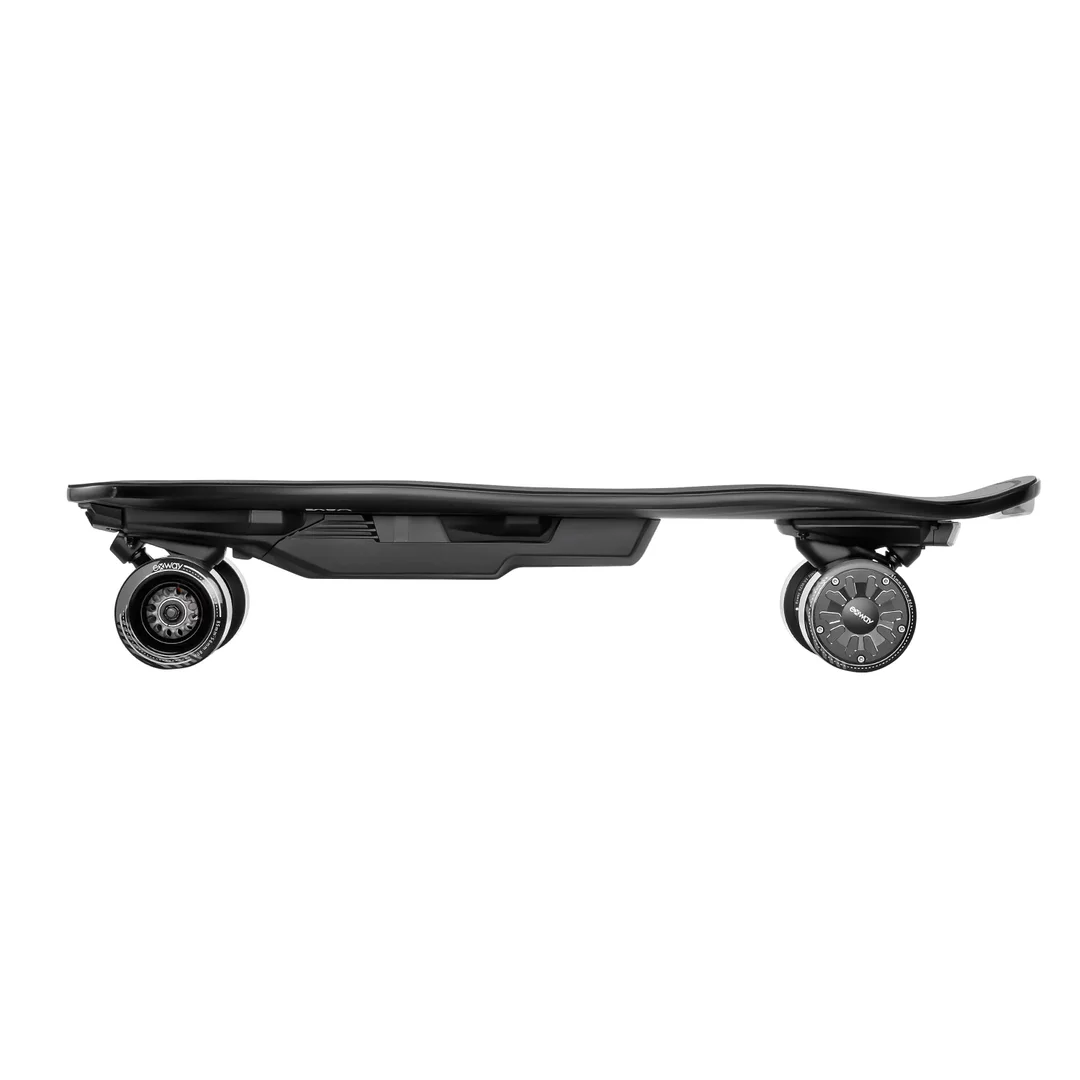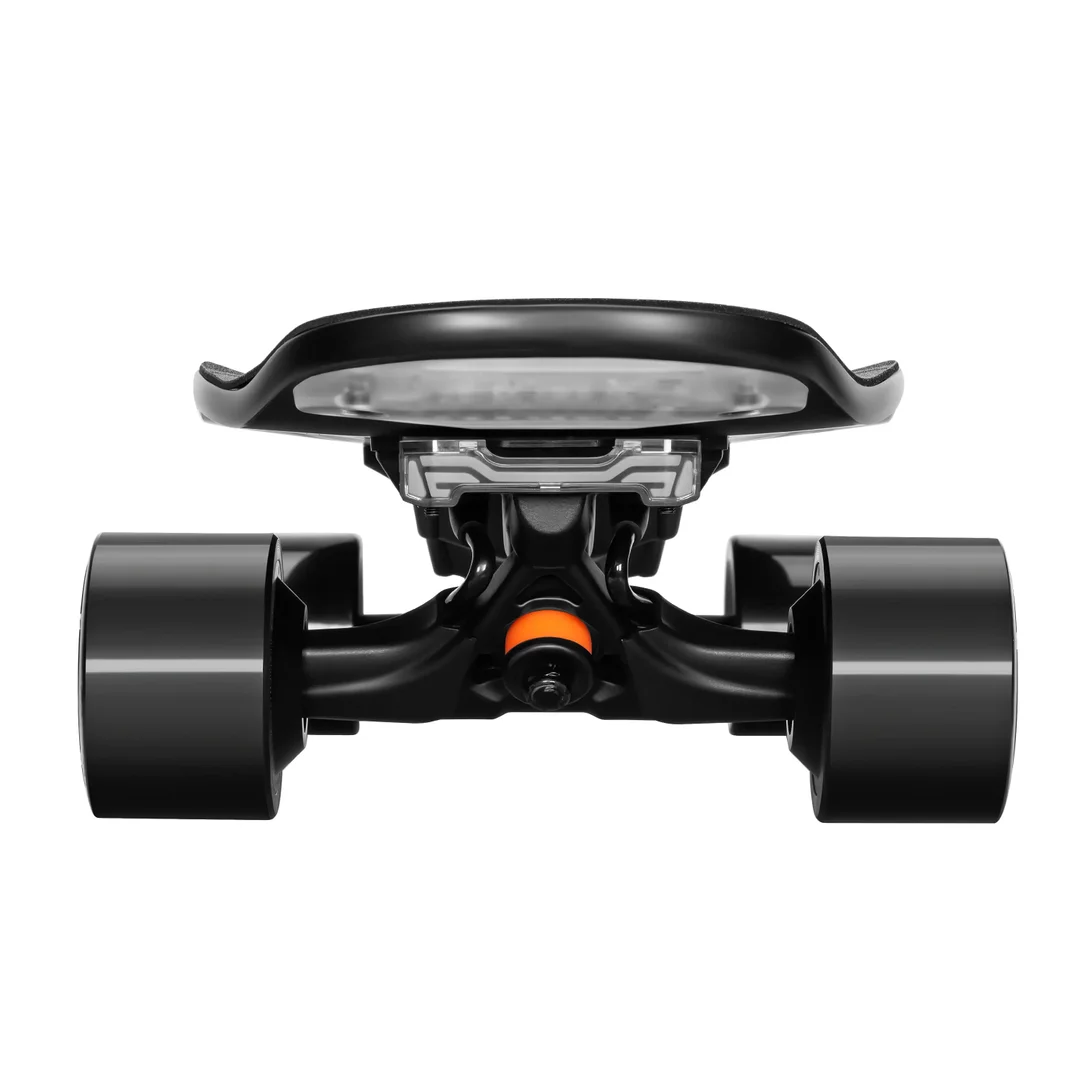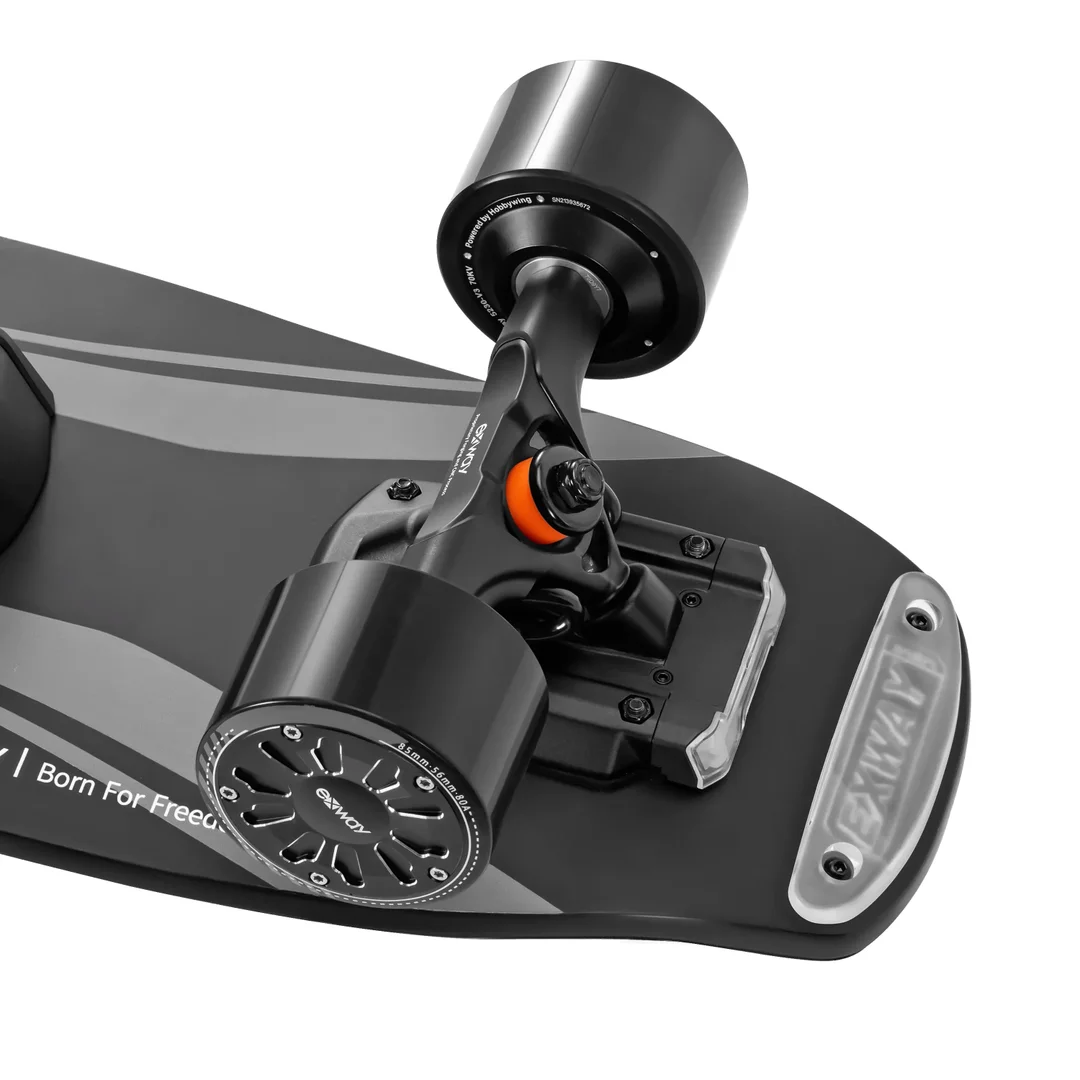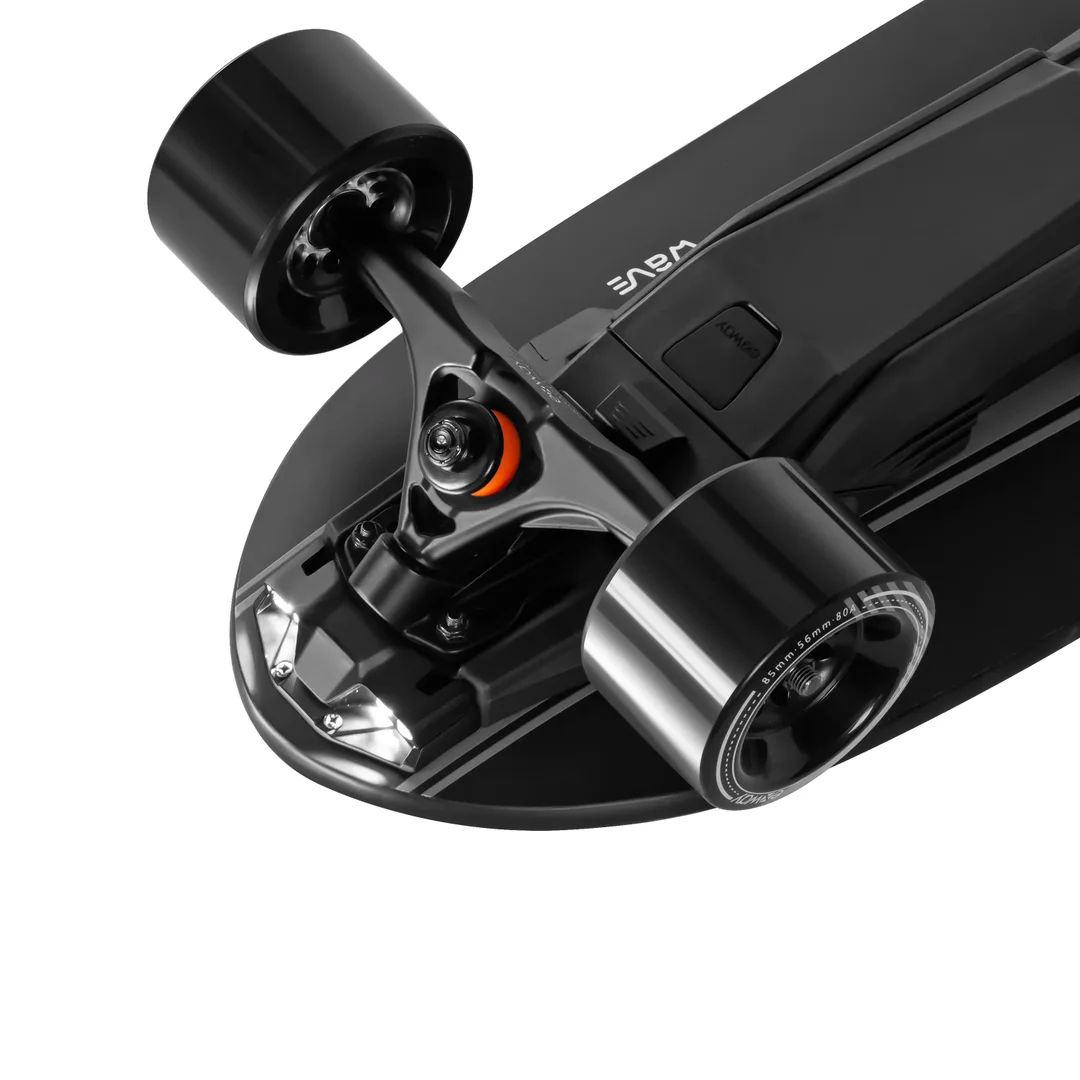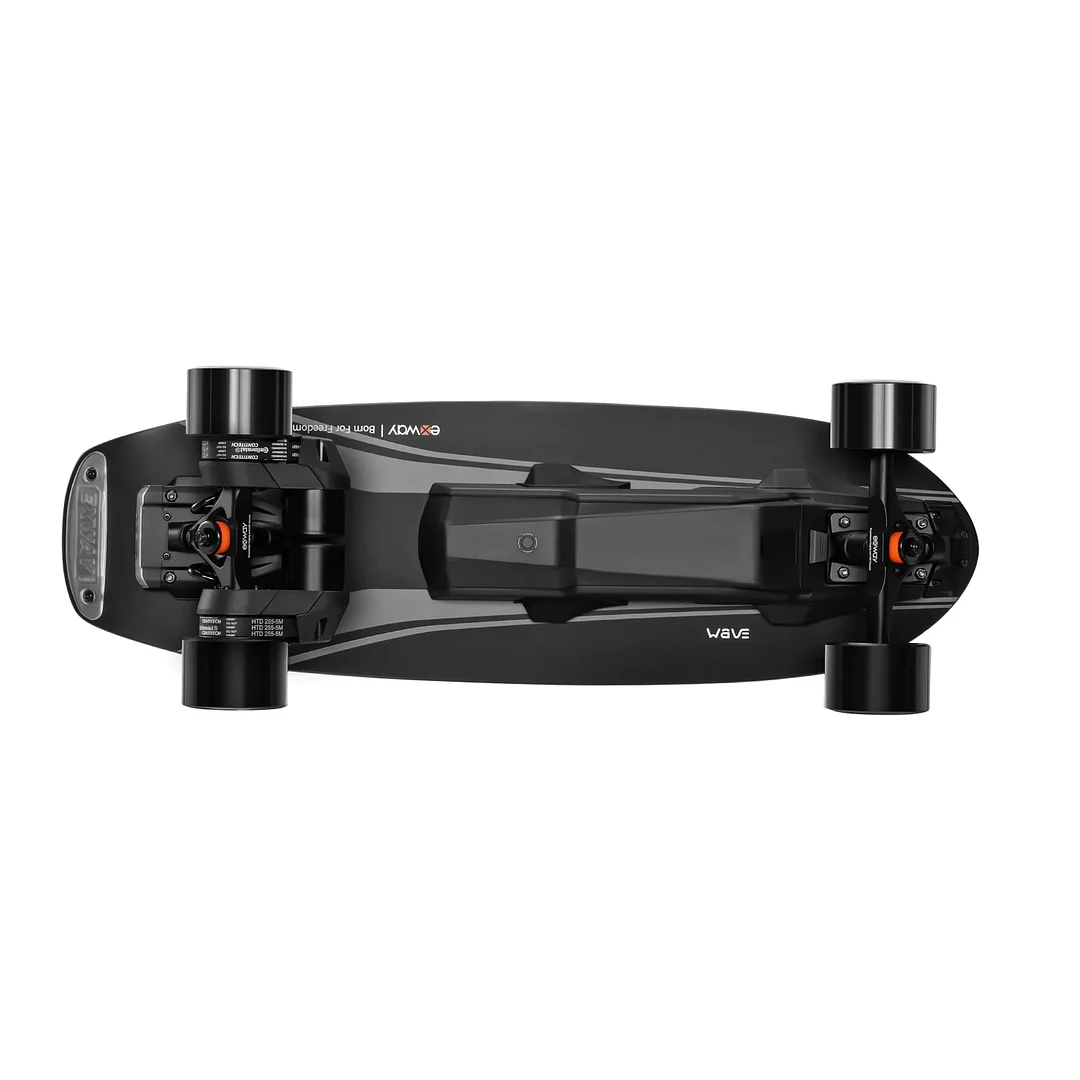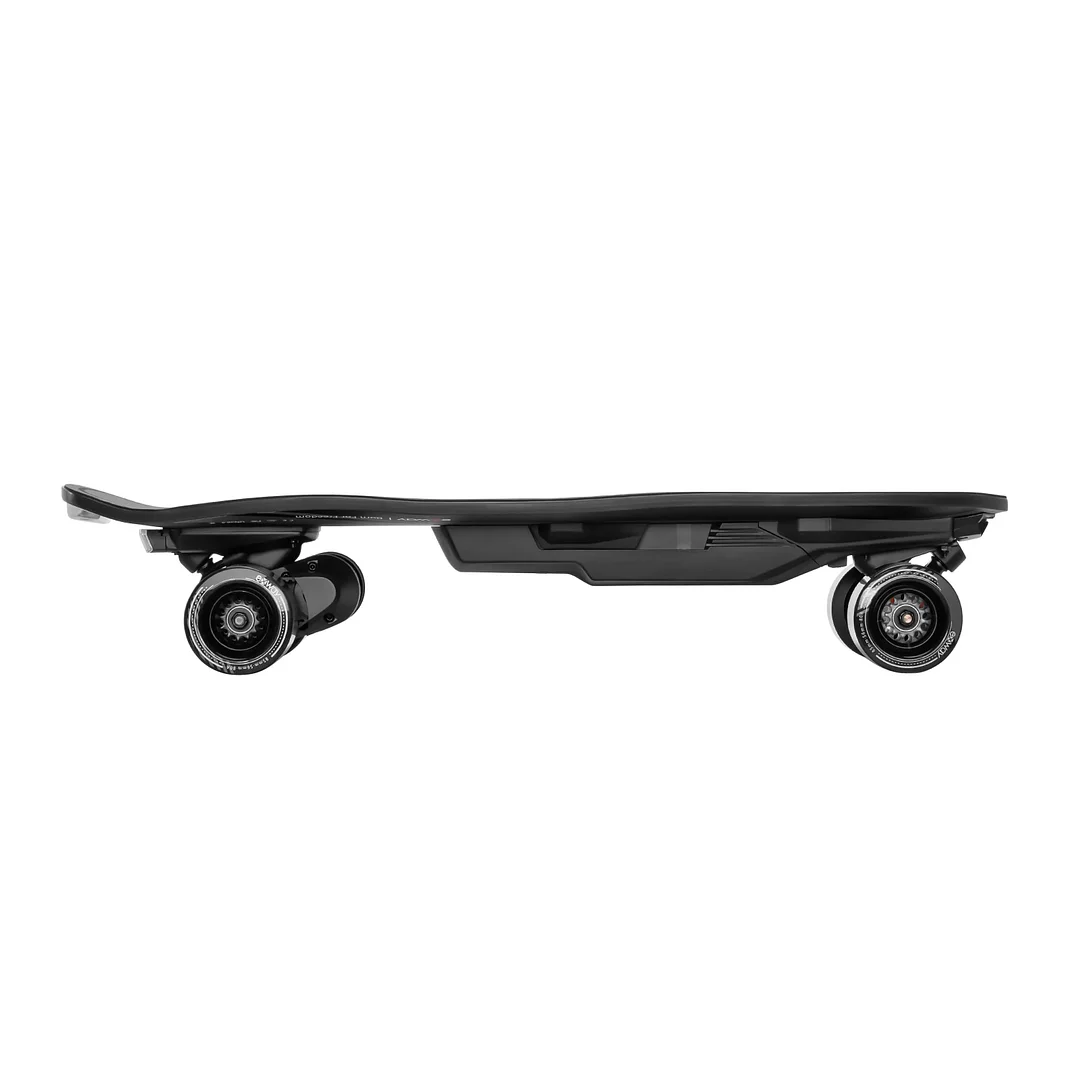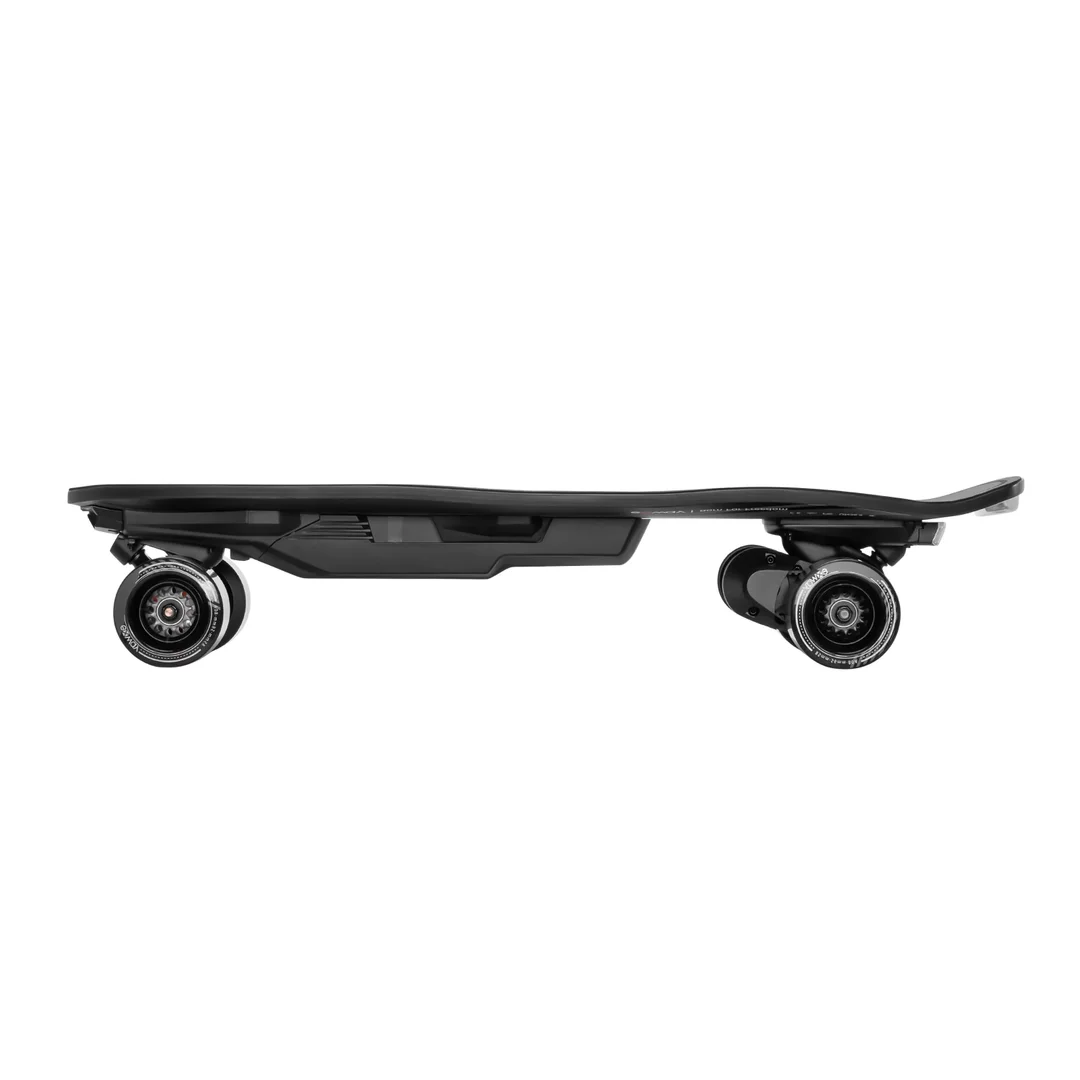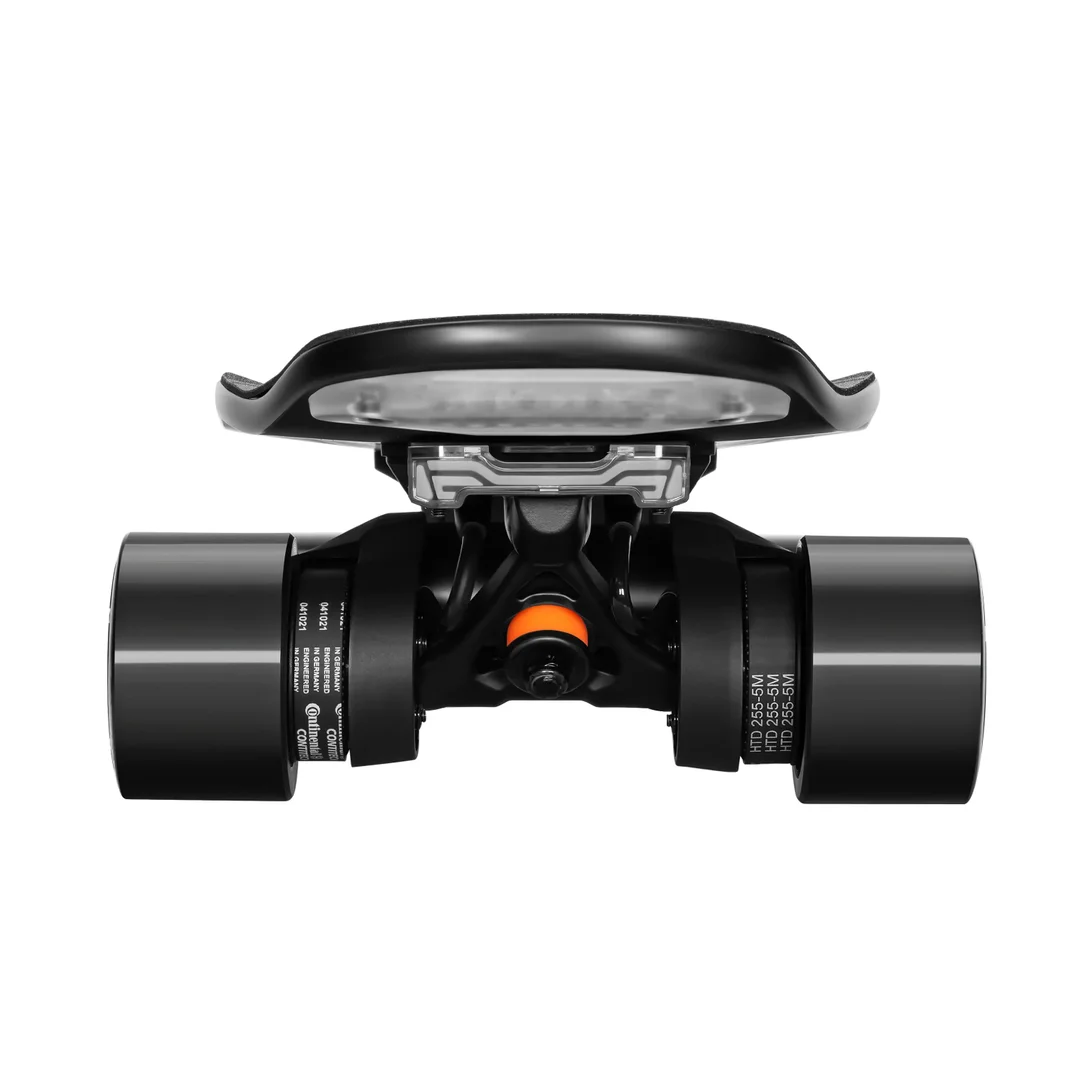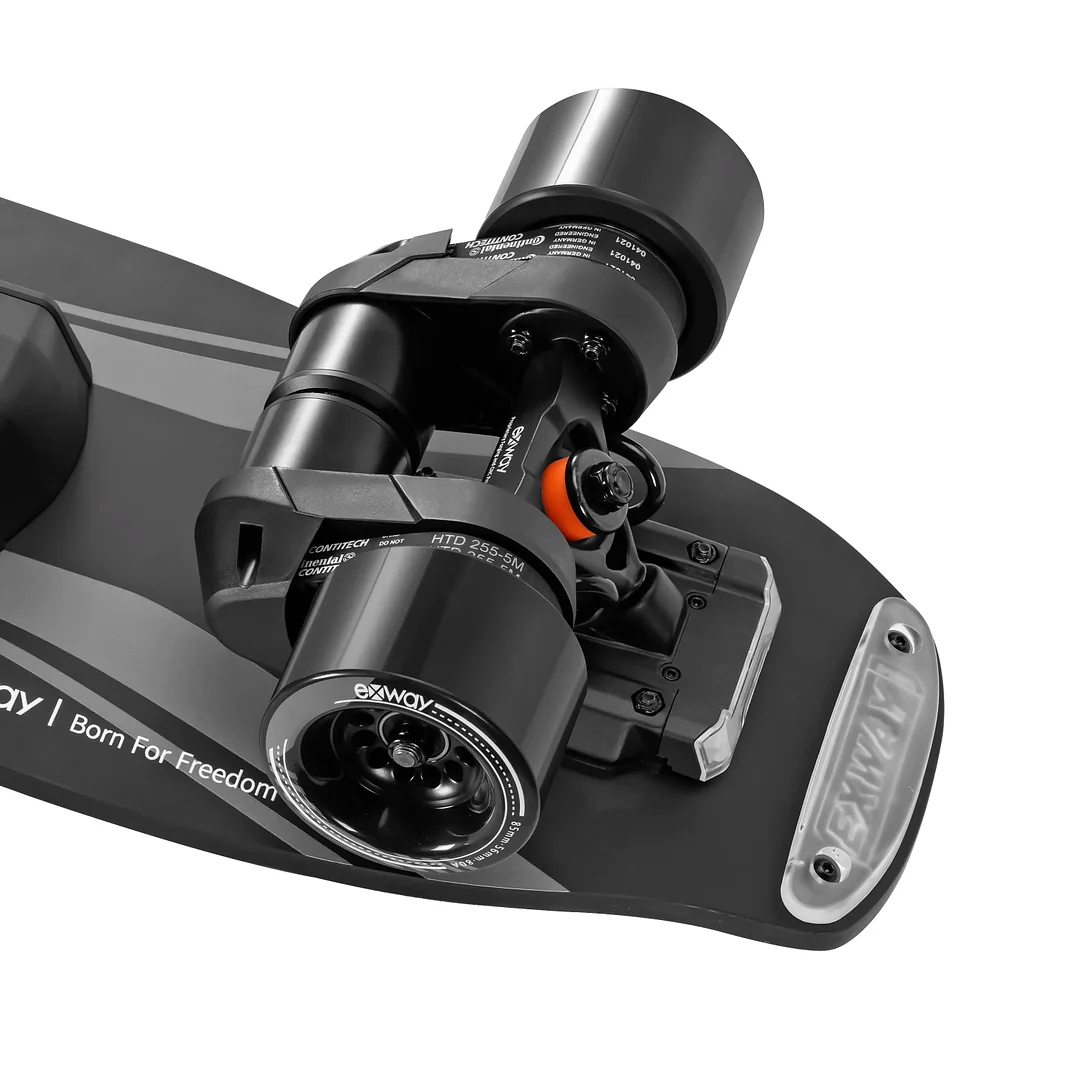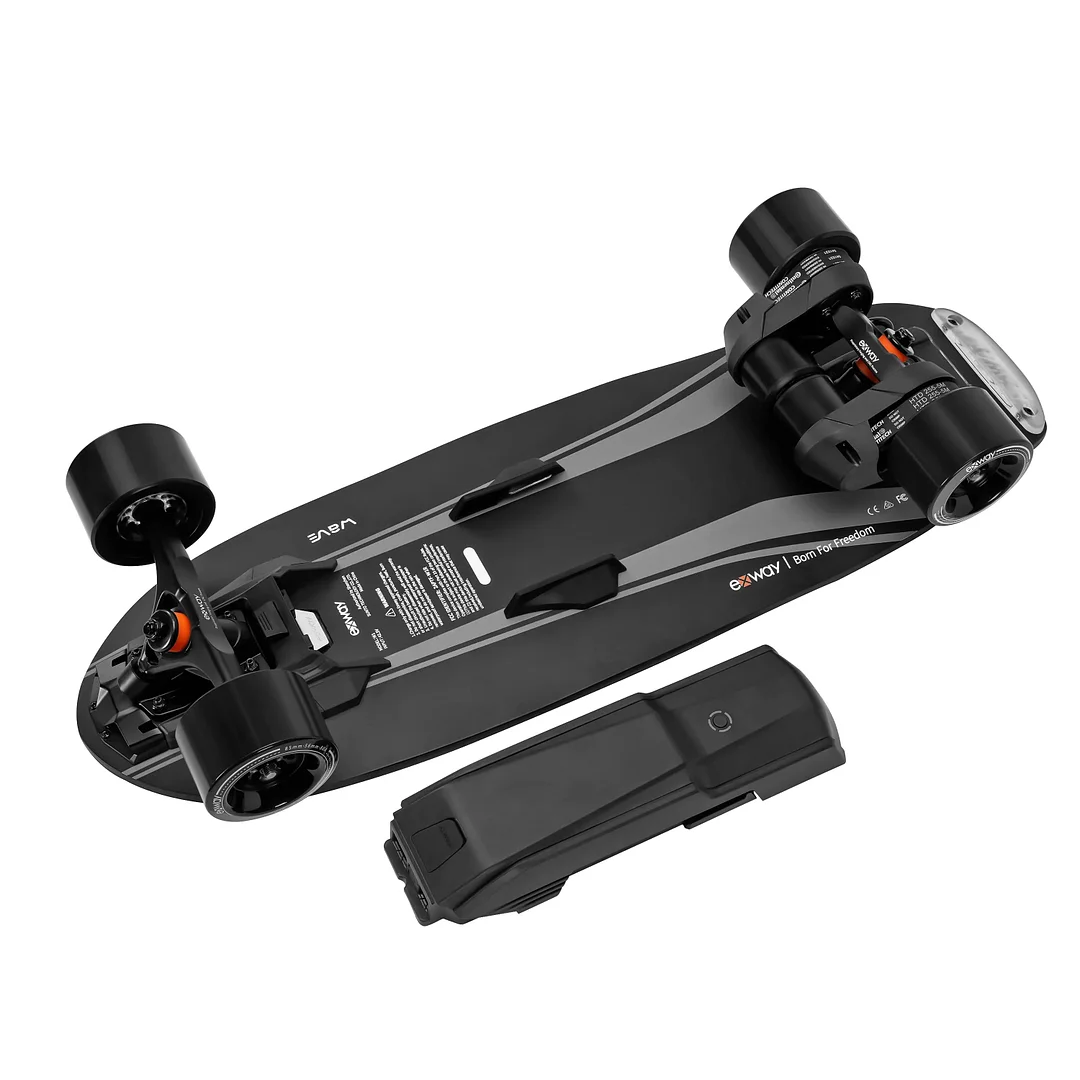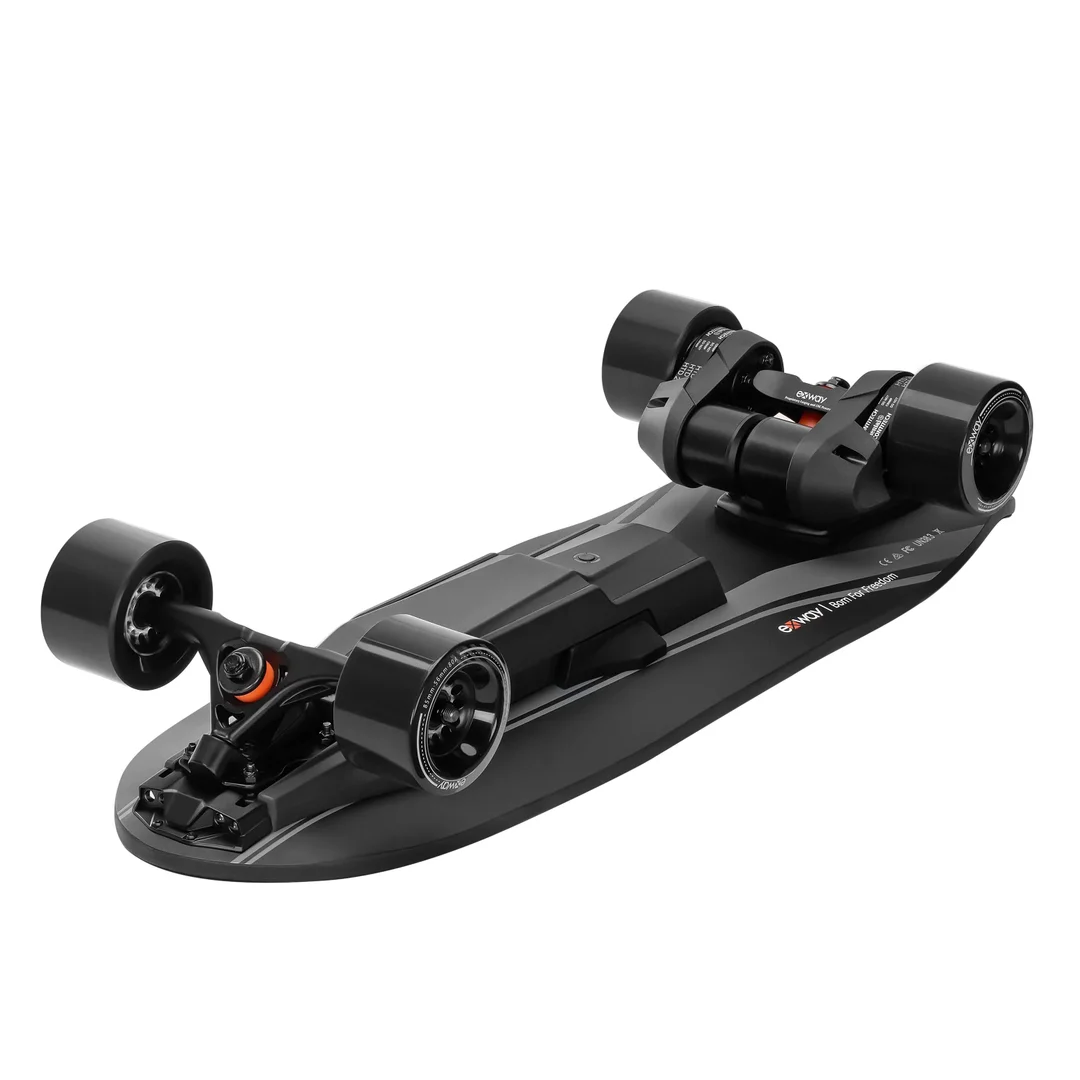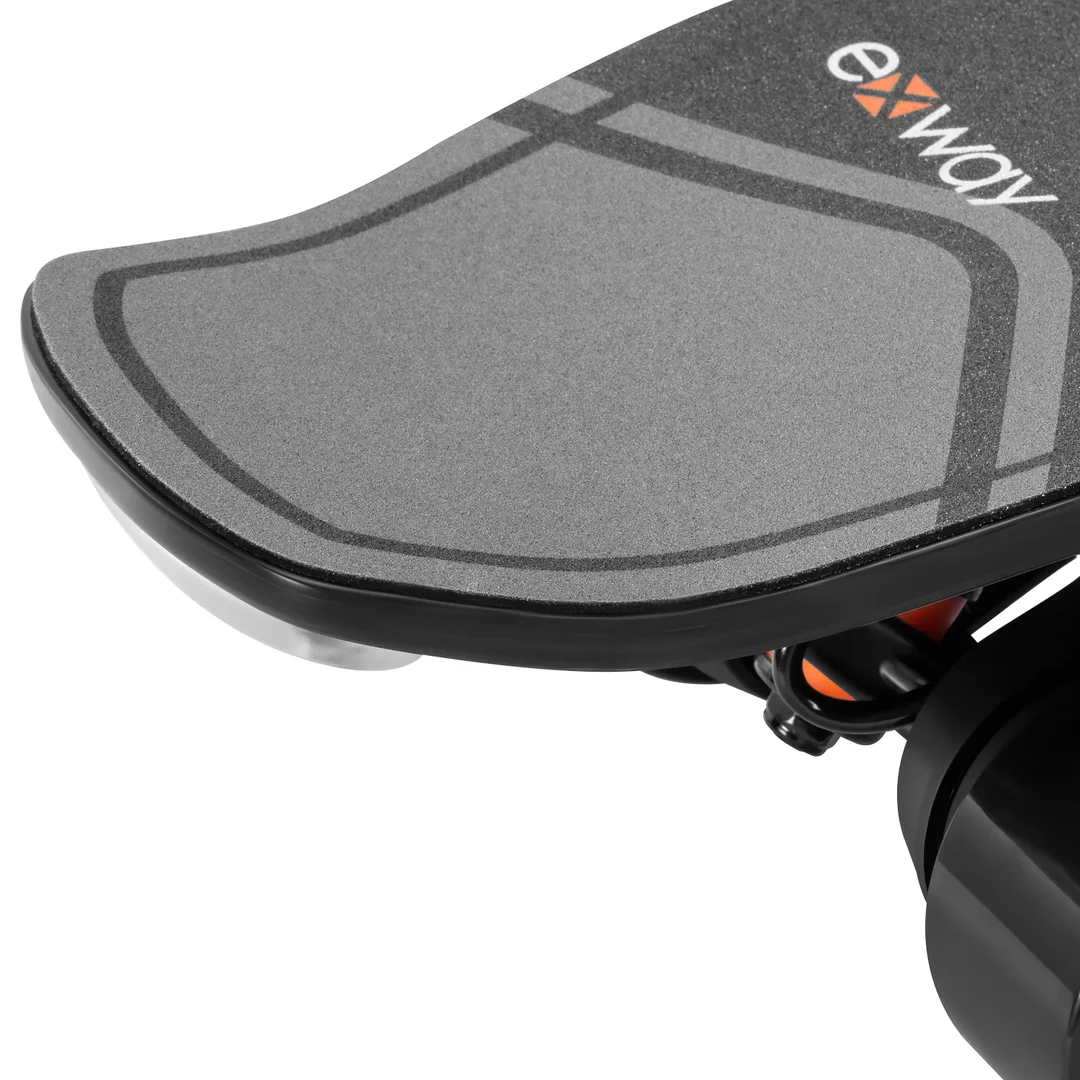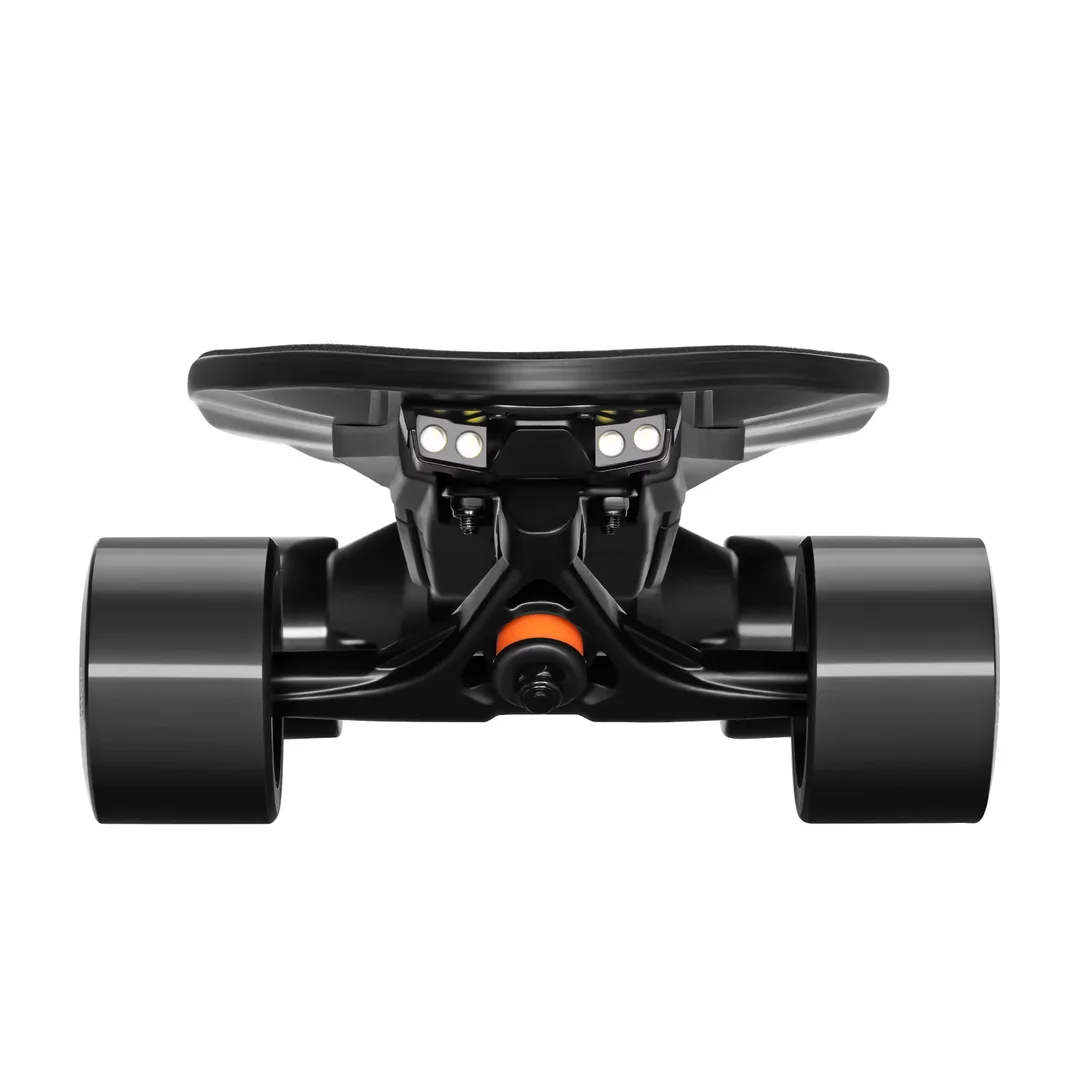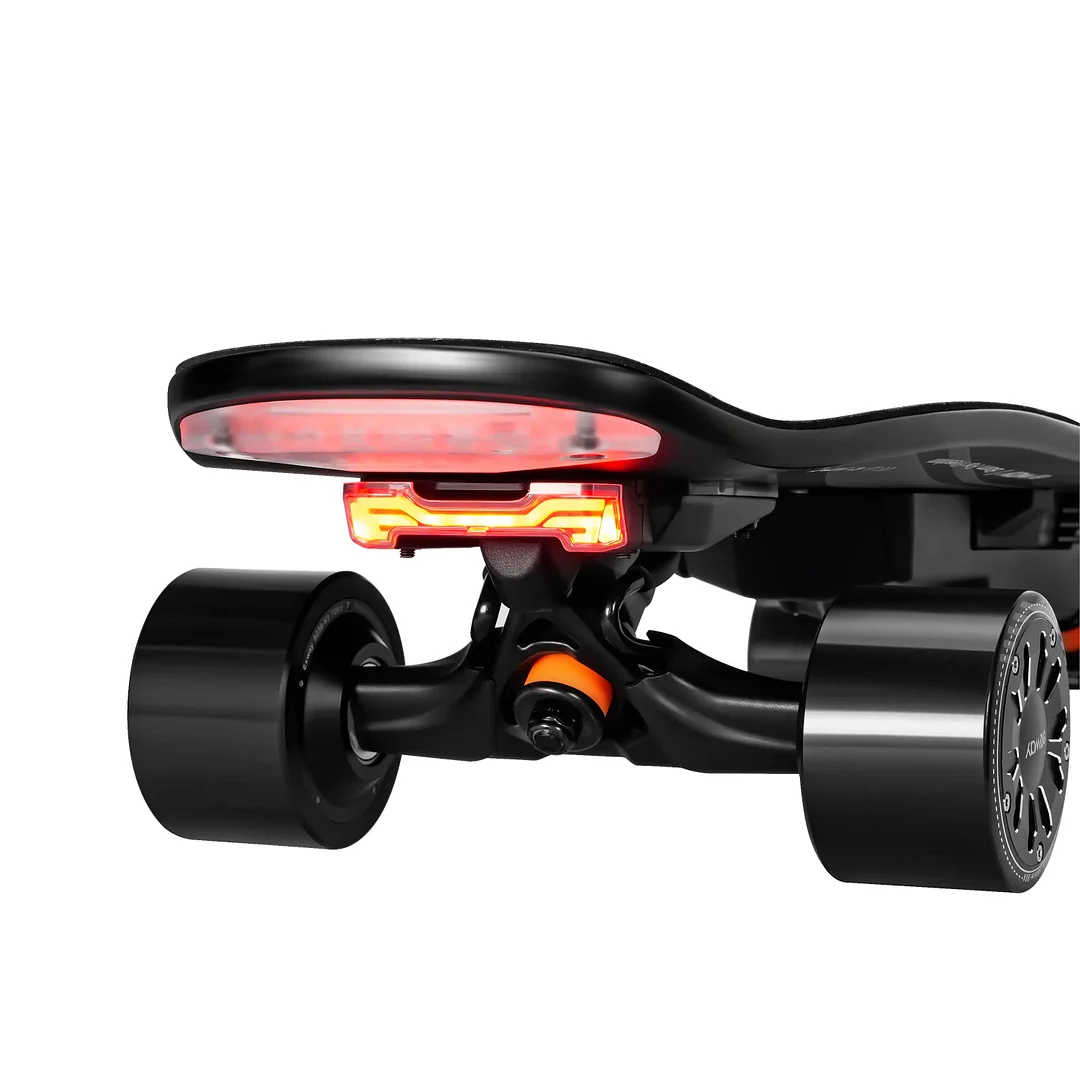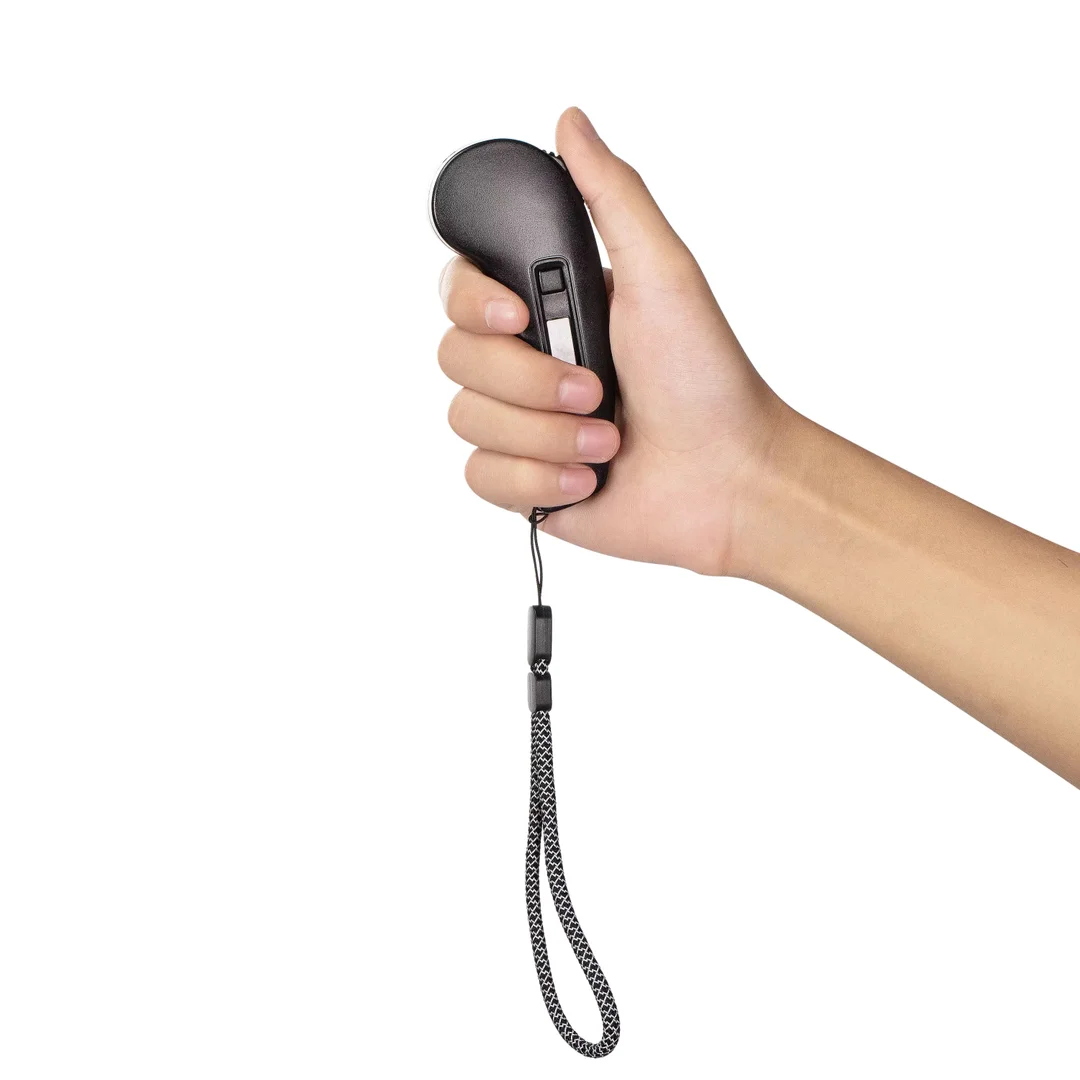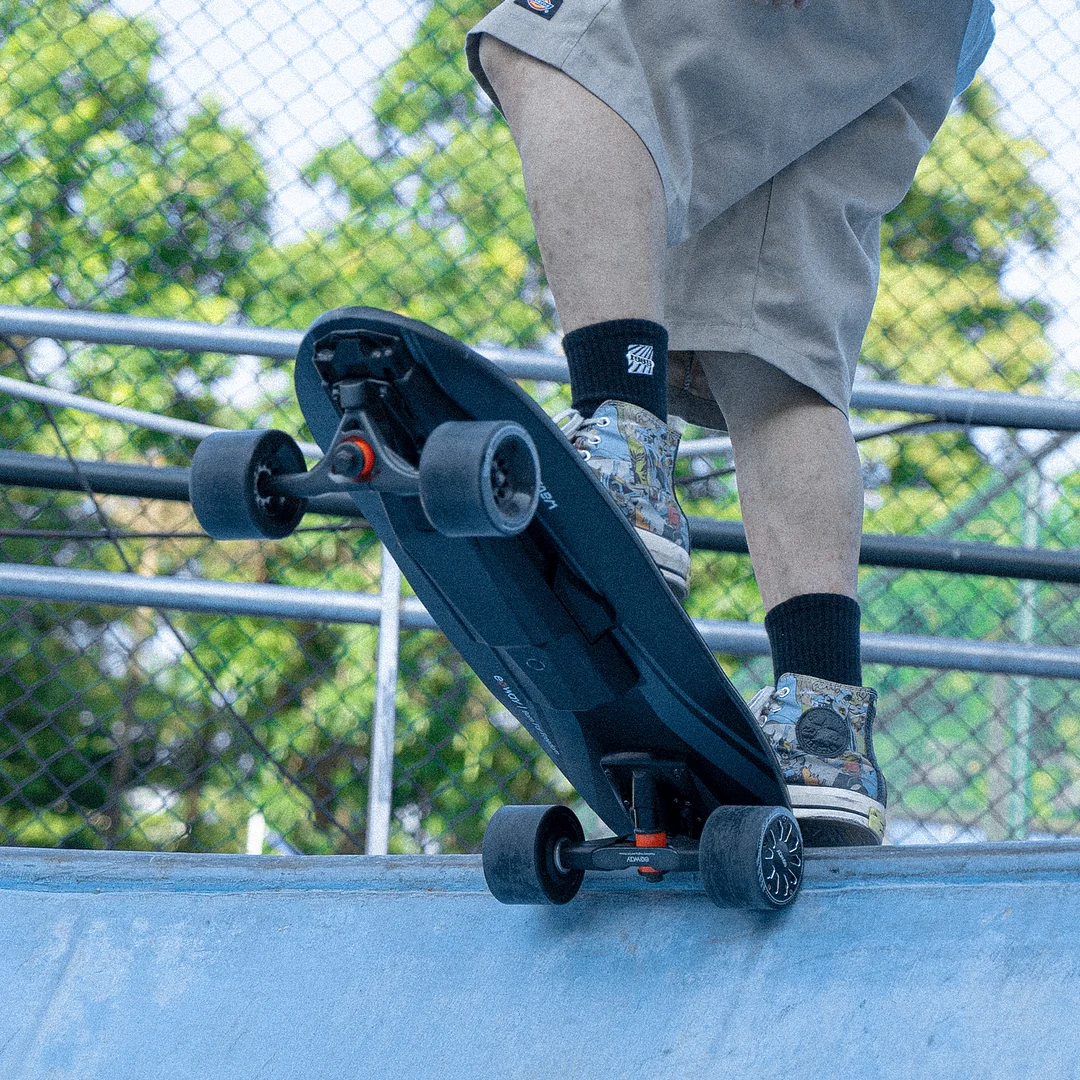 EXWAY Wave is like a Ford Fiesta, but fun. It's compact and comes with the basics. If you ask Santa for an electric skateboard for Christmas, this is what mom will put under the tree (oops, spoiler alert). If you're a college student, ride it between dorms and classes. Young professionals love that it stows under your seat or in a duffle bag (or a suitcase if you're an actual professional). Best of all, it's hella agile in case you gotta bite the curb to dodge a swerving semi piloted by an NPC texting his chihuahua's hair stylist.

✔ Quick Swap Batteries: Not only does the Wave fit in a go-bag, you can swap the batteries in under 10 seconds. When the world's ending, that's a bad time to run out of "GO" juice. With the Wave, you don't have to worry about that because you'll have a fresh battery ready on the fly.

✔ In-House Deck: The Wave's deck leverages a cruiser-style design with variable concave foot pockets and wheel flares. Plus, it has a kicktail for drop-n-go riding. Bottom line? This board's made to break up the daily grind.

✔ ESC 2.0 + Simple Lighting: The quick swap battery needs space. So Exway built the ESC into the base of the drivetrain to free up room. The front and rear lights are also part of the drivetrain, powered by a touch-button remote so you never have to bend and reach again. What you get is a compact board, with lighting, smart features, and plenty of space for the quick-swap.
- Wave (Hub or Riot) ×1
- Standard Charger ×1
- AC Power Cable × 1
- Smart Remote Controller ×1
- USB Cable ×1
- Skate Tool ×1
- Torx Wrench ×1 ( ×4 for only Riot)
- Manual ×1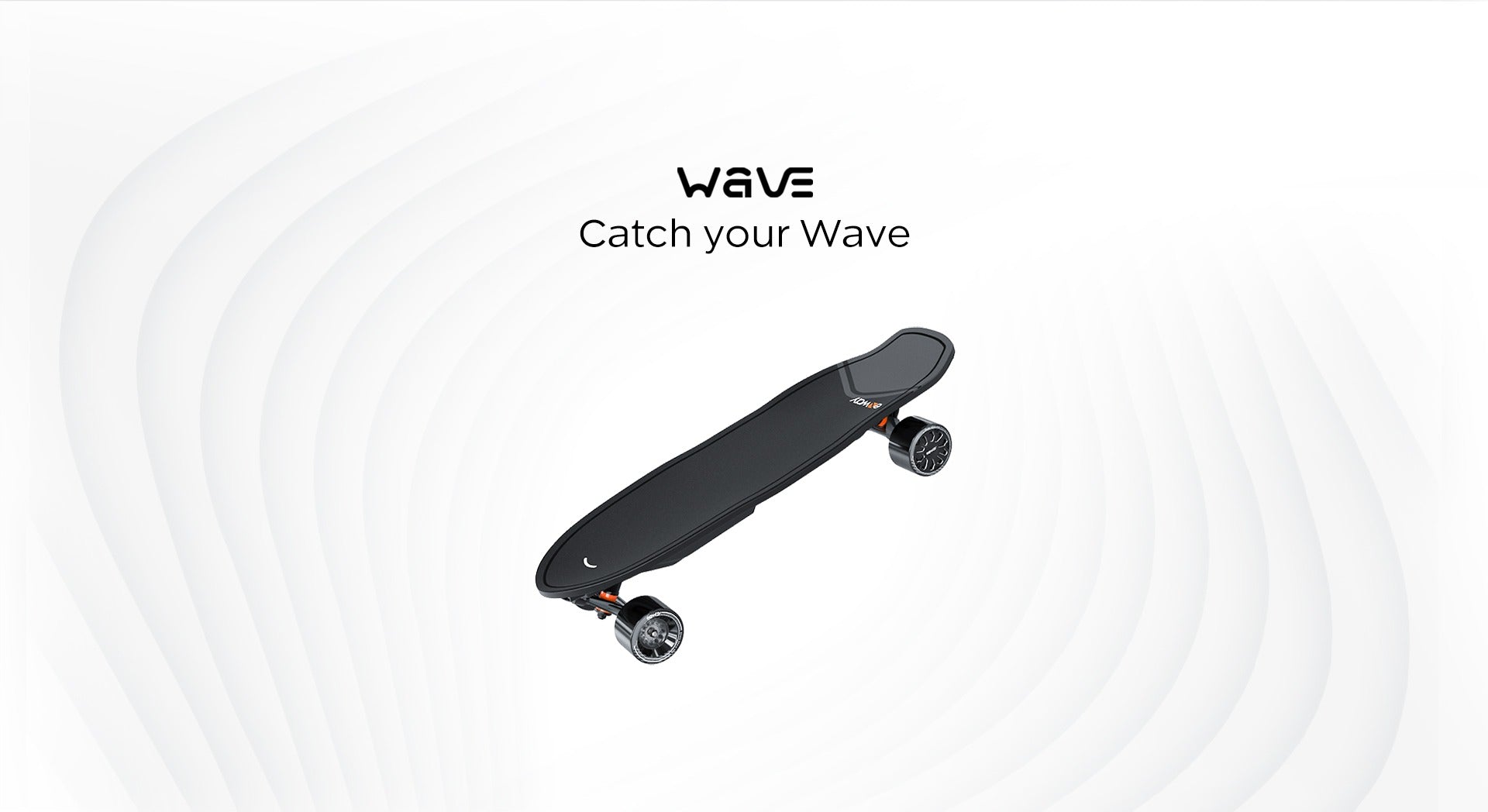 Product Features

Quick Swap Battery

RGB Taillight

Swappable Drive Train

Integration ESC

EXWAY App

Kicktail Design
When you gotta go you Gotta go. The EXWAY Wave is always ready to get you there.
"There simply isn't another short board that I know of that comes close…"
- Daniel Kwan
Ready to Order Your EXWAY Wave Compact Electric Skateboard?
Step on your board, skate off like lightning. Don't let "someday" turn into "wish I woulda." Zoom through life right now.