Regular price
$1,439.00 USD
Regular price
$1,999.00 USD
Sale price
$1,439.00 USD
Unit price
per
Sale
Sold out
Secure Checkout With
View full details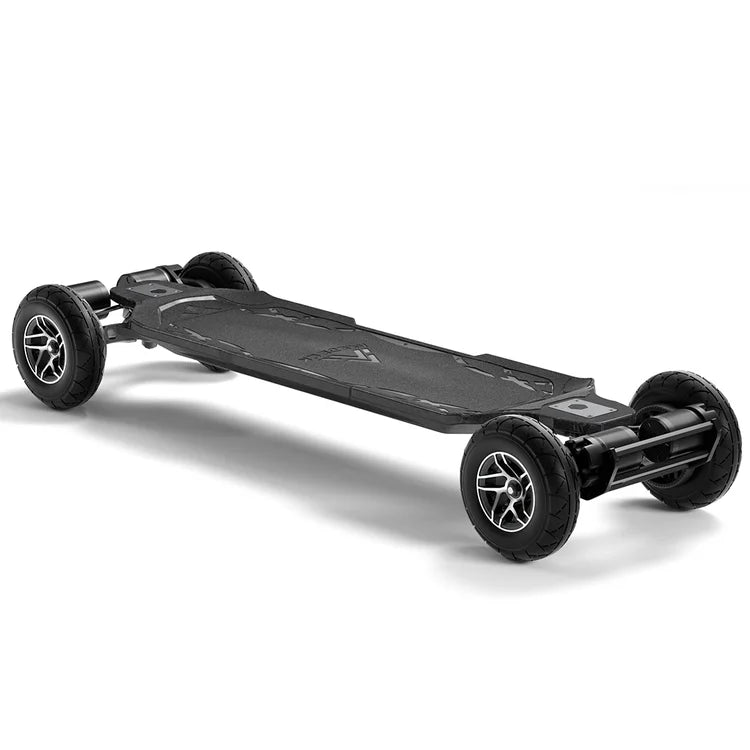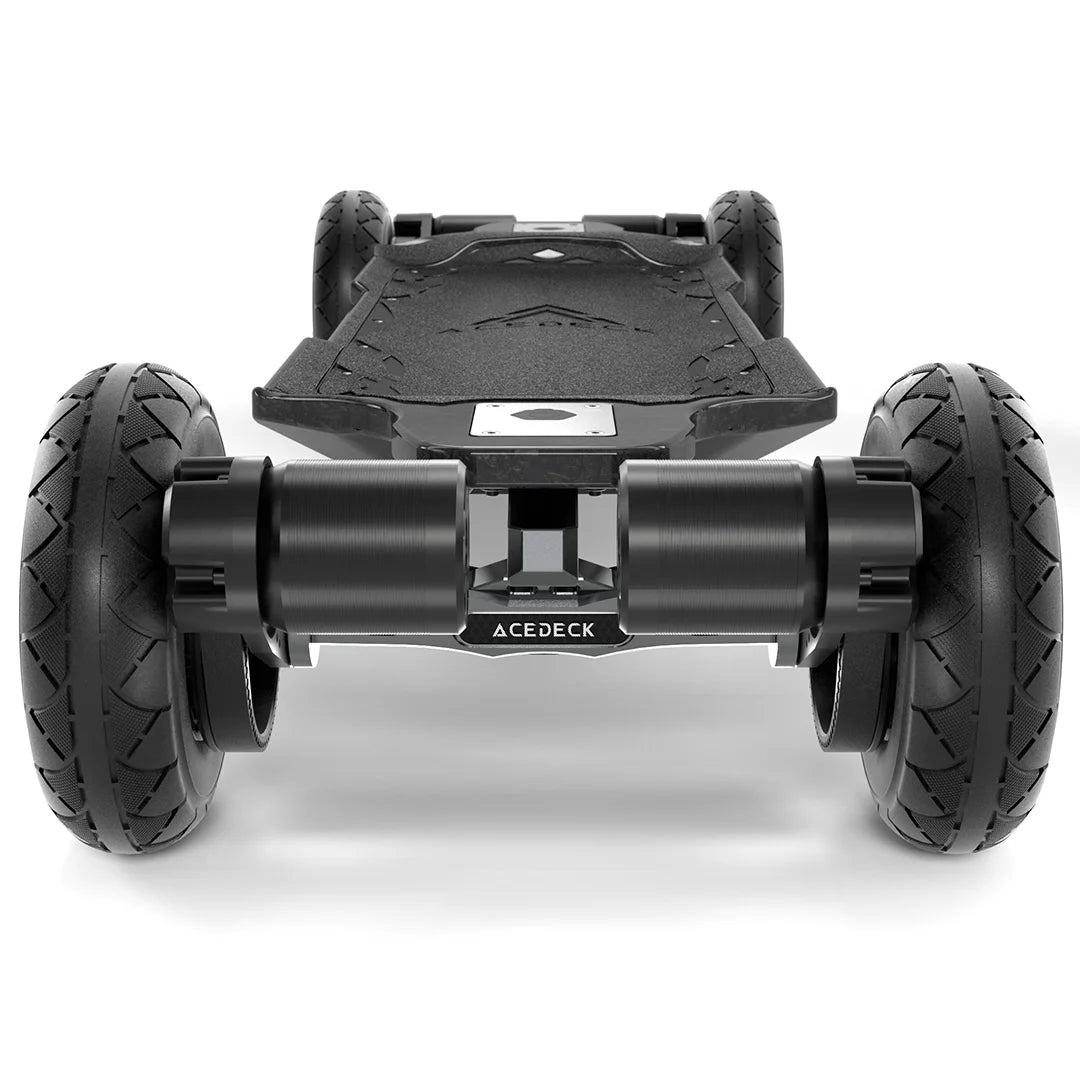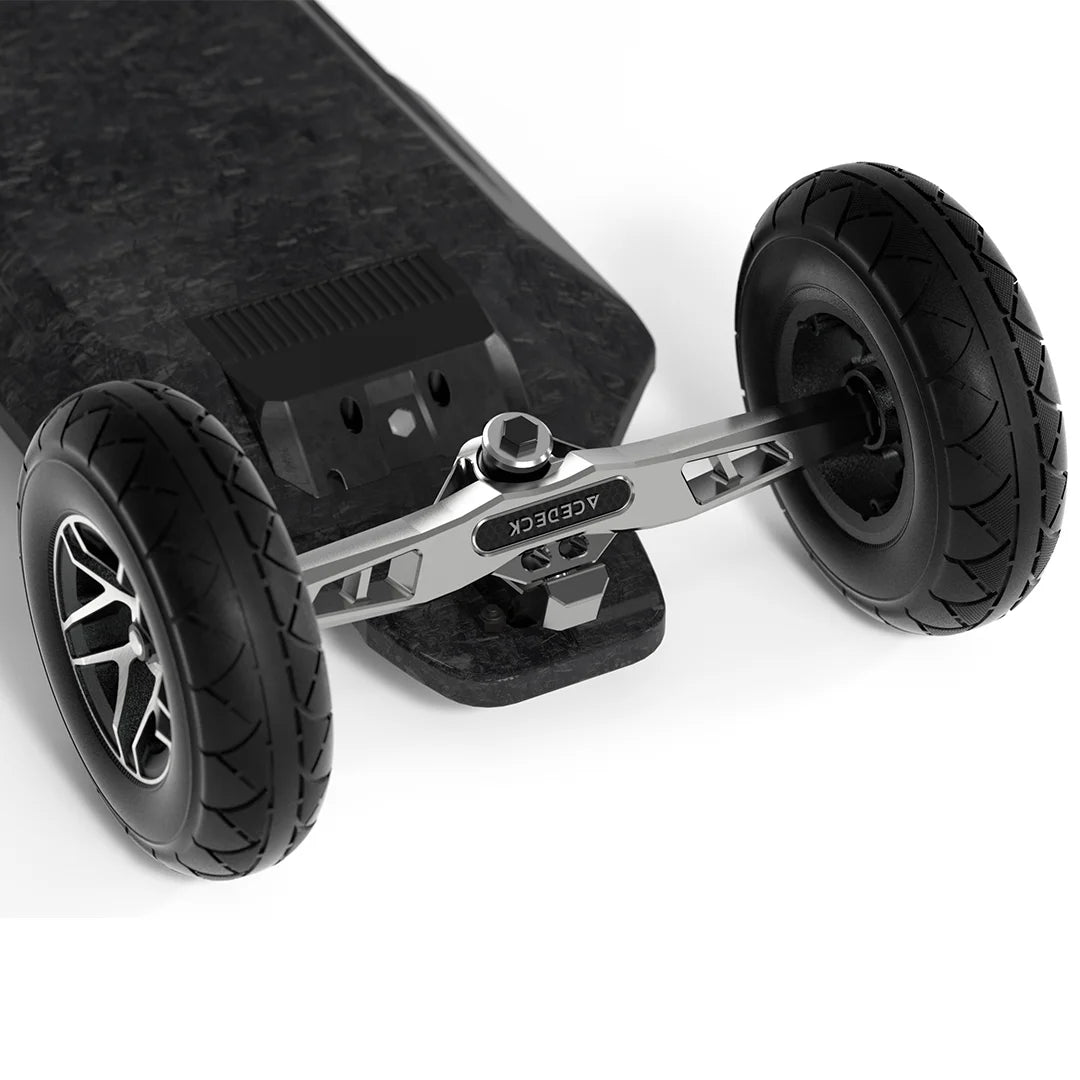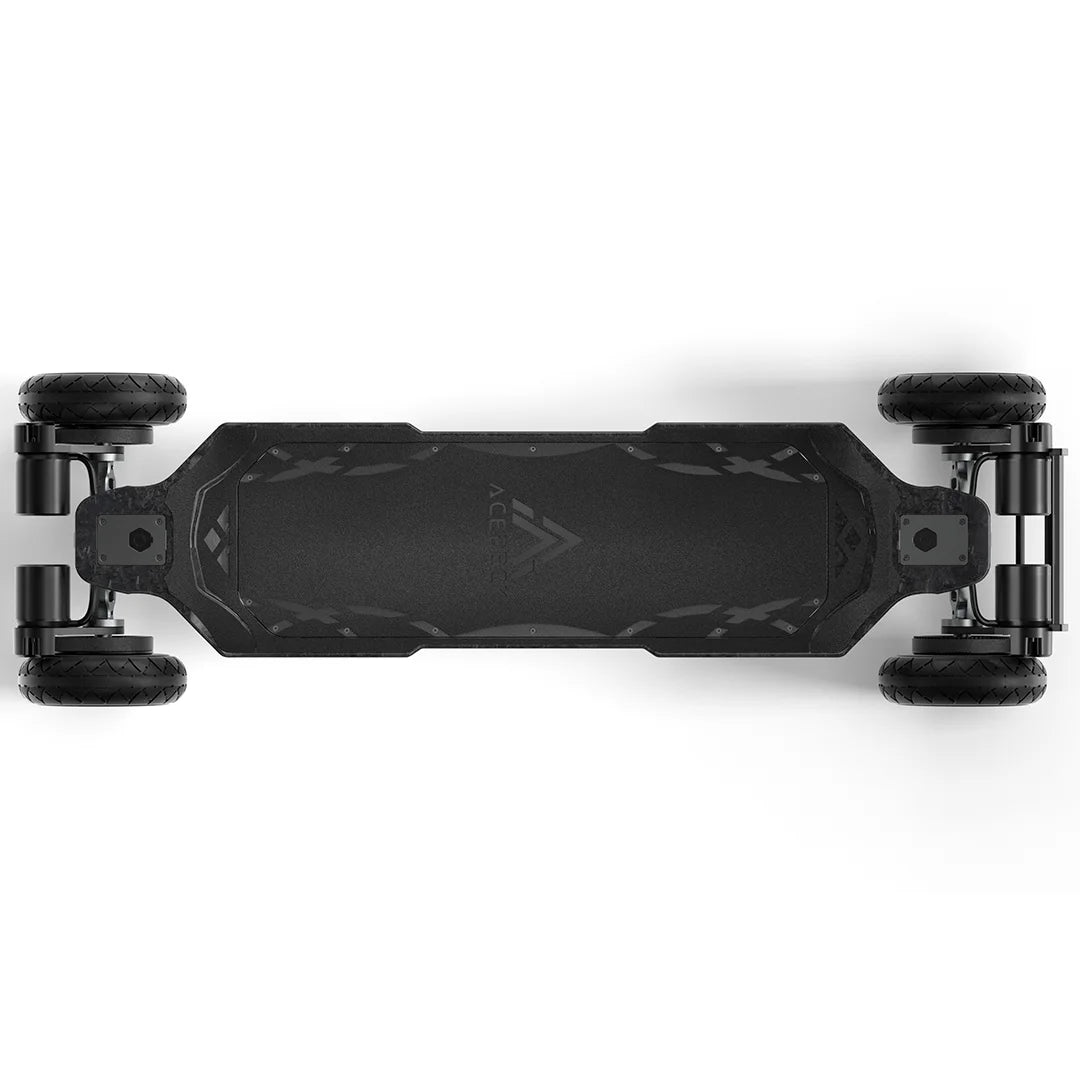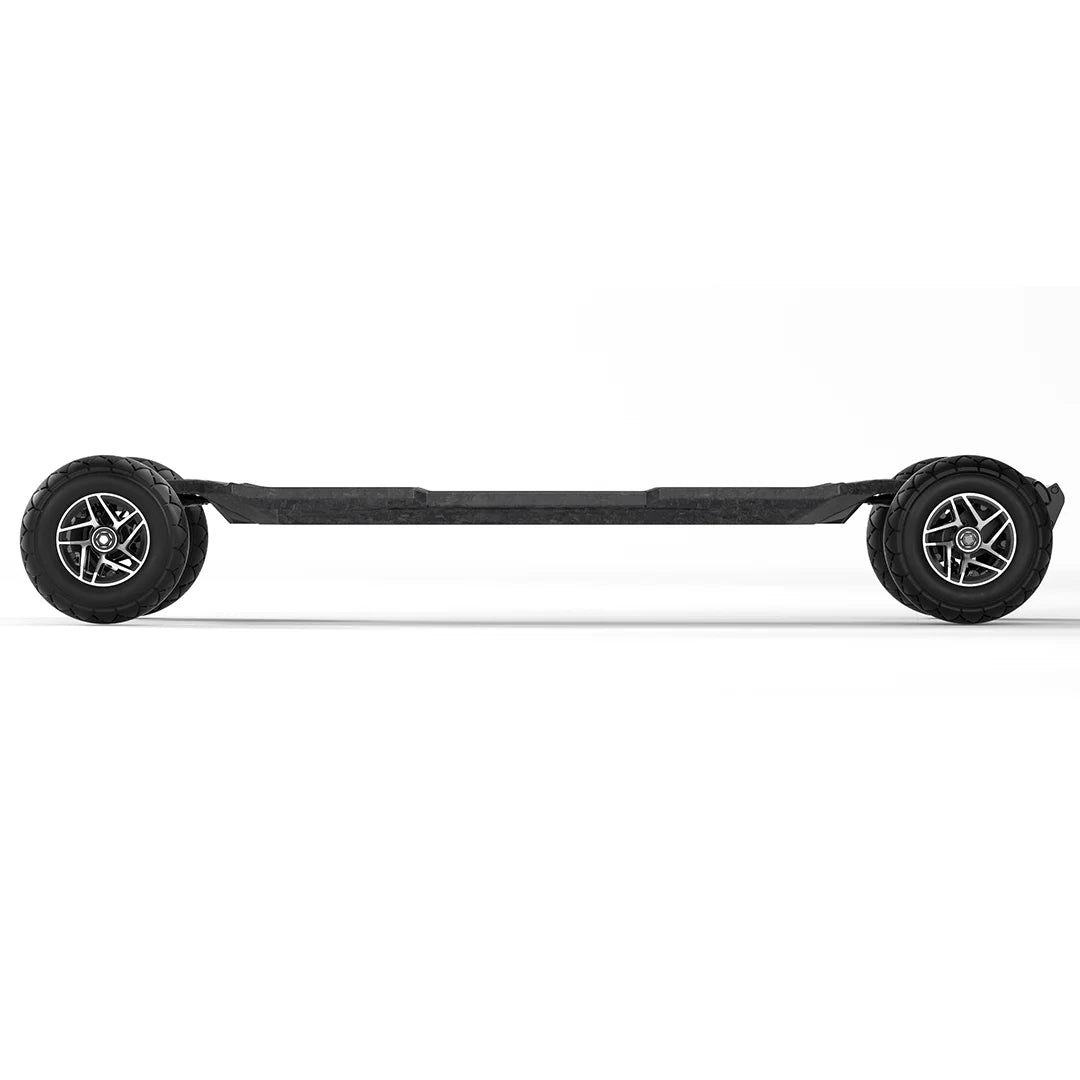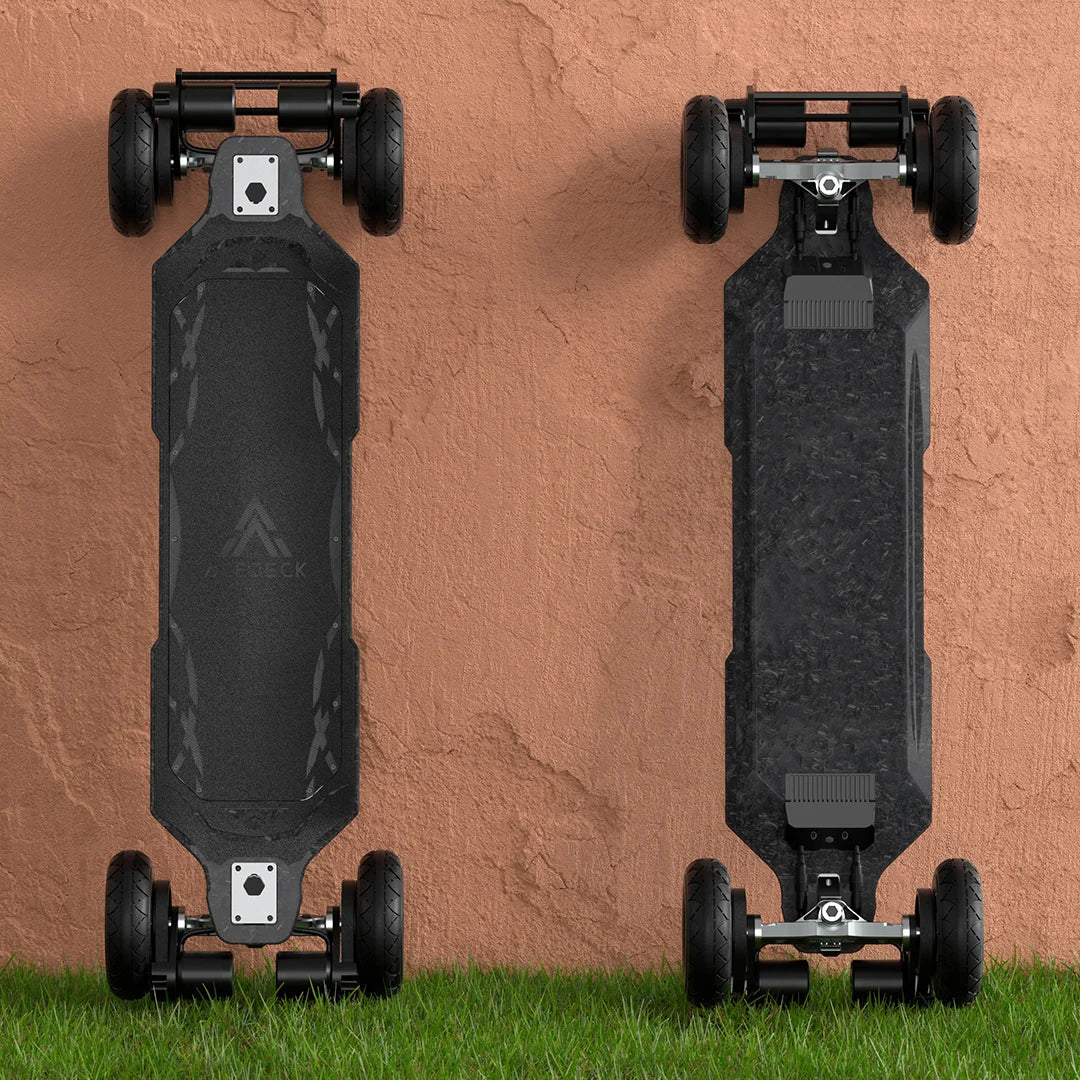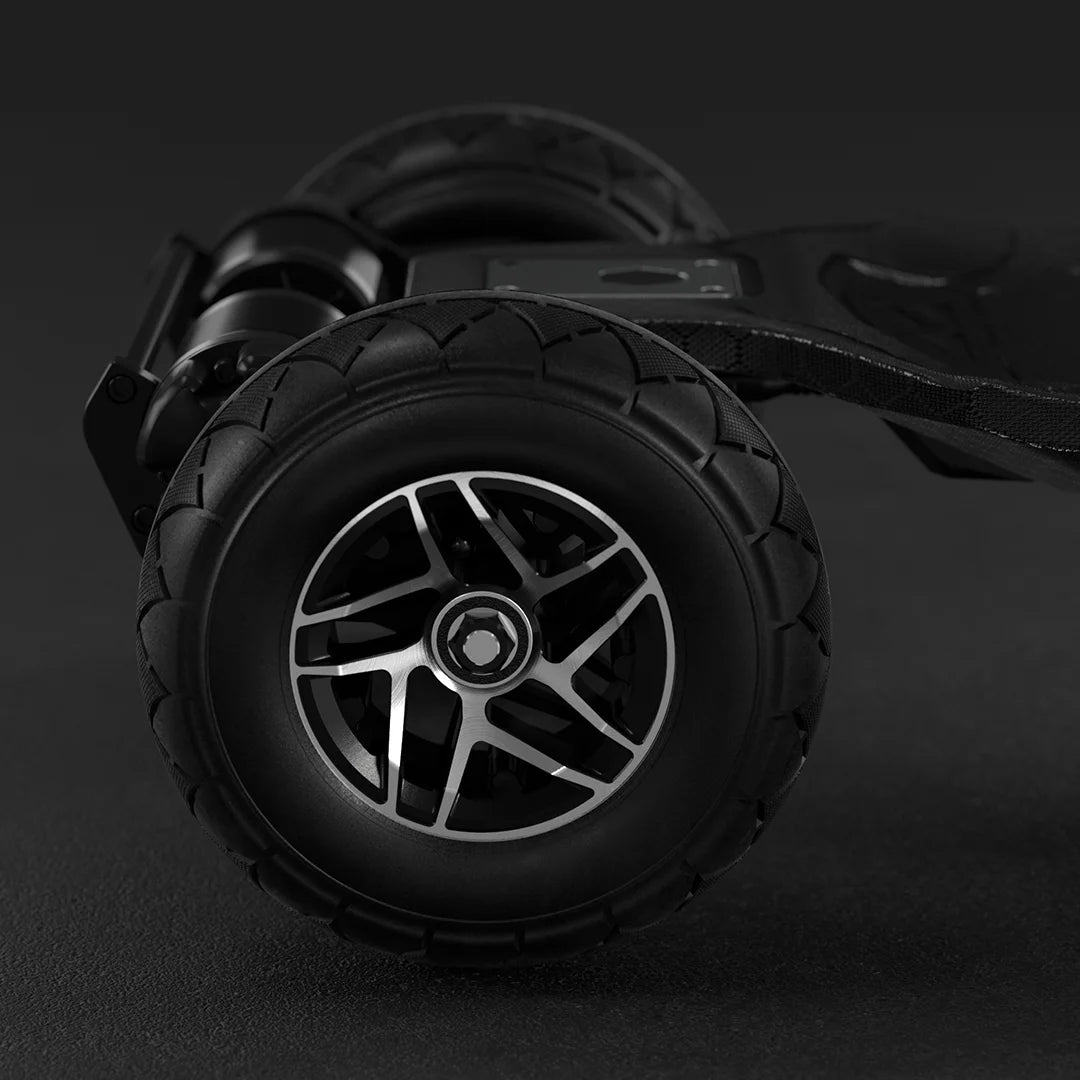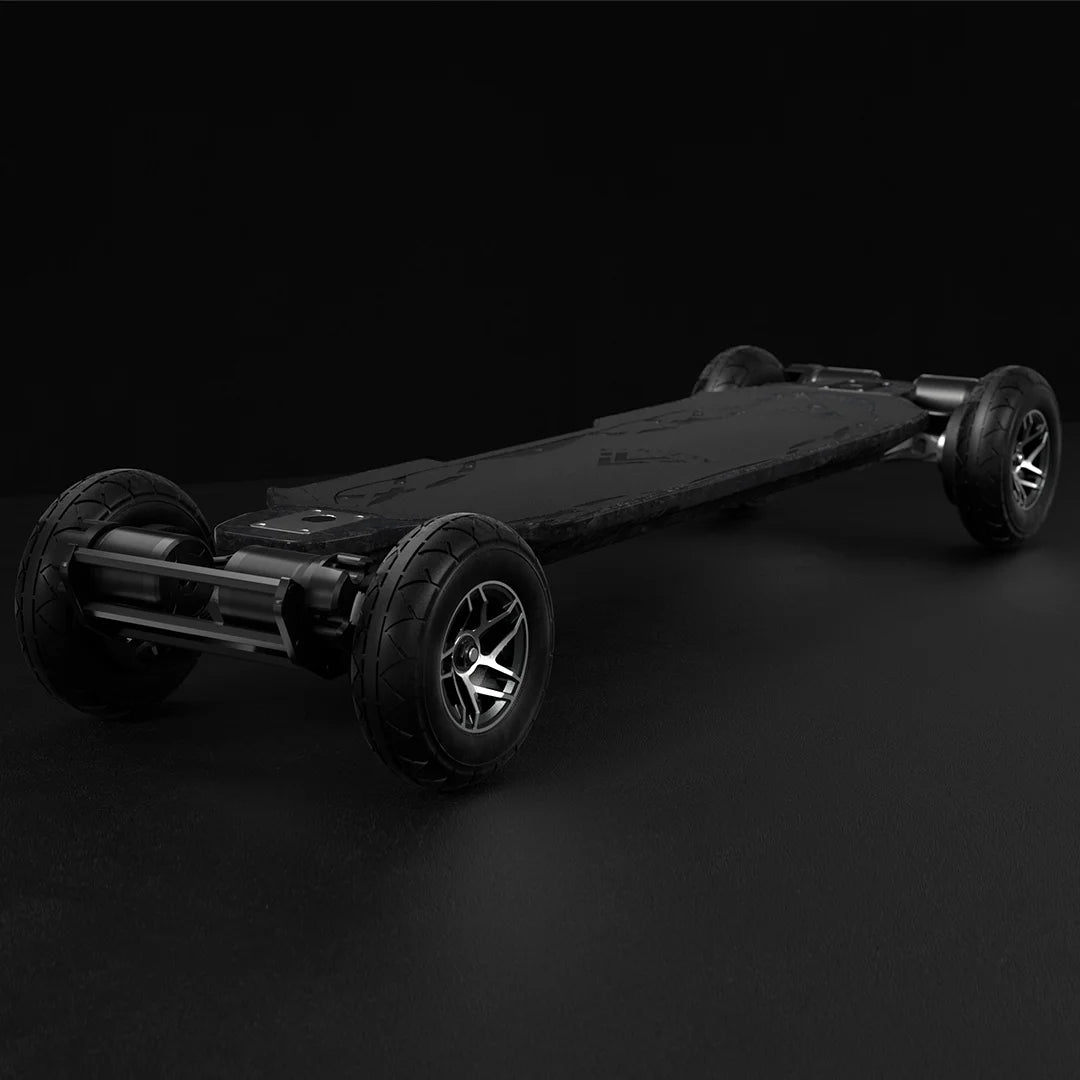 Unveiling the phenomenal ACEDECK ARES X1 All Terrain Electric Skateboard, a breathtaking masterpiece that redefines the boundaries of power, elegance, and performance for skateboard enthusiasts of all levels. The ARES X1 is an audacious testament to both art and engineering, with its handcrafted carbon fiber deck showcasing hypnotic patterns inspired by the essence of sports and the beauty of nature. This stunning fusion of design and strength creates an unparalleled lightweight construction that exudes durability and resilience for the most demanding rides.
Experience heart-pounding excitement as you harness the untamed power of the dual-3500w motors in the 2WD model, or vanquish any challenge with the earth-shattering capabilities of the 4x3500w motors in the 4WD version. The ARES X1 is the ultimate symbol of freedom, as the harmonious synergy between the meticulously tuned battery, motor, and controller provides an exceptionally stable and linear power output, enabling jaw-dropping hill climbs and lightning-fast acceleration that will leave you breathless.
Dare to explore the limits of possibility with the unrivaled range and adaptability of the ARES X1, featuring a 14S4P battery pack equipped with the best-in-class MOLICEL 21700 Ultra-High Power Cells, delivering a continuous output of 50A in 2WD and a staggering 100A in 4WD, pushing the boundaries with a top speed of 37mph. Choose your weapon from the 200mm all-terrain wheels or the 115mm street wheels, and dominate every landscape with the confidence of a warrior, making each and every ride a thrilling, emotion-filled odyssey.
Revel in the groundbreaking technology behind the ARES X1's cutting-edge CNC precision machining and exclusively designed TKP trucks that ensure unwavering stability during high-speed riding and effectively eliminate the dreaded speed wobble. The state-of-the-art heat sink enables consistent maximum power output, while the ARES X1's comfort-focused design has been extensively tested for various stances and shoe sizes, making this a no-compromise board that caters to all riding styles. Embrace the future of skateboarding with the ACEDECK ARES X1 All Terrain Electric Skateboard – a true testament to power, style, and performance.
• Fully Assembled eBoard with All Terrain 200mm wheels and 1 Aluminum Bash Guard. (For any customers wish to have an extra Aluminum Bash Guard please upgrade to our Premium Accessory Kit) *1
• Remote Control with USB Charging Cable * 1
• DC Port Charger Adapter (US, AU, or EU plug up to your location) *
• T-tool * 1
• Torx Wrench (3mm & 4mm) * 2
• Extra set of belts (4WD) * 4
• Extra set of belts (2WD) * 2
• Custom commemorative mouse pad *1
• User Manual & Quick Start Guide *1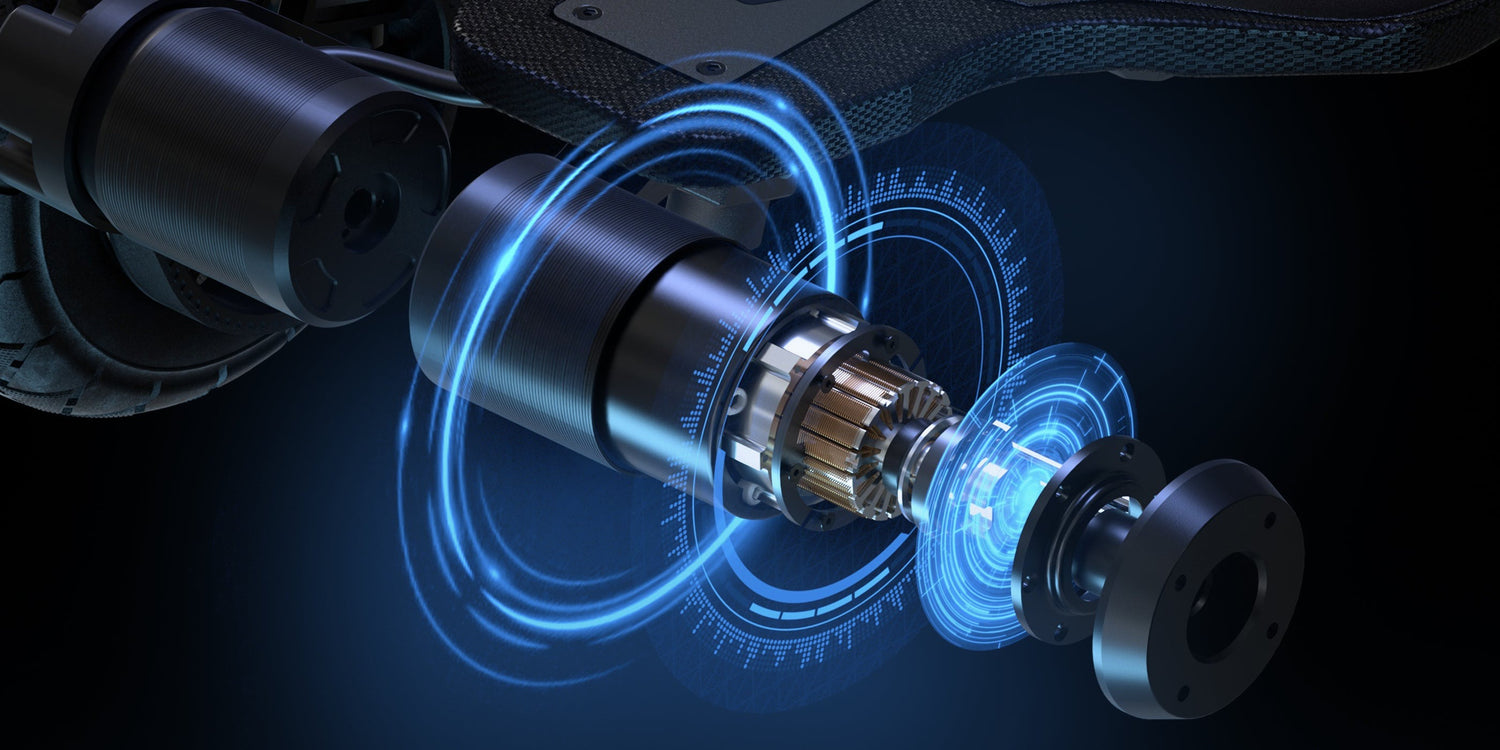 THE POWER BENEATH YOUR FEET
Ares X1 is built with real ambition: 2WD model comes with customized dual-3500w motors with a combined power of 7000 watts! 4WD provides even more unbelievable power delivered by 4x3500w motors.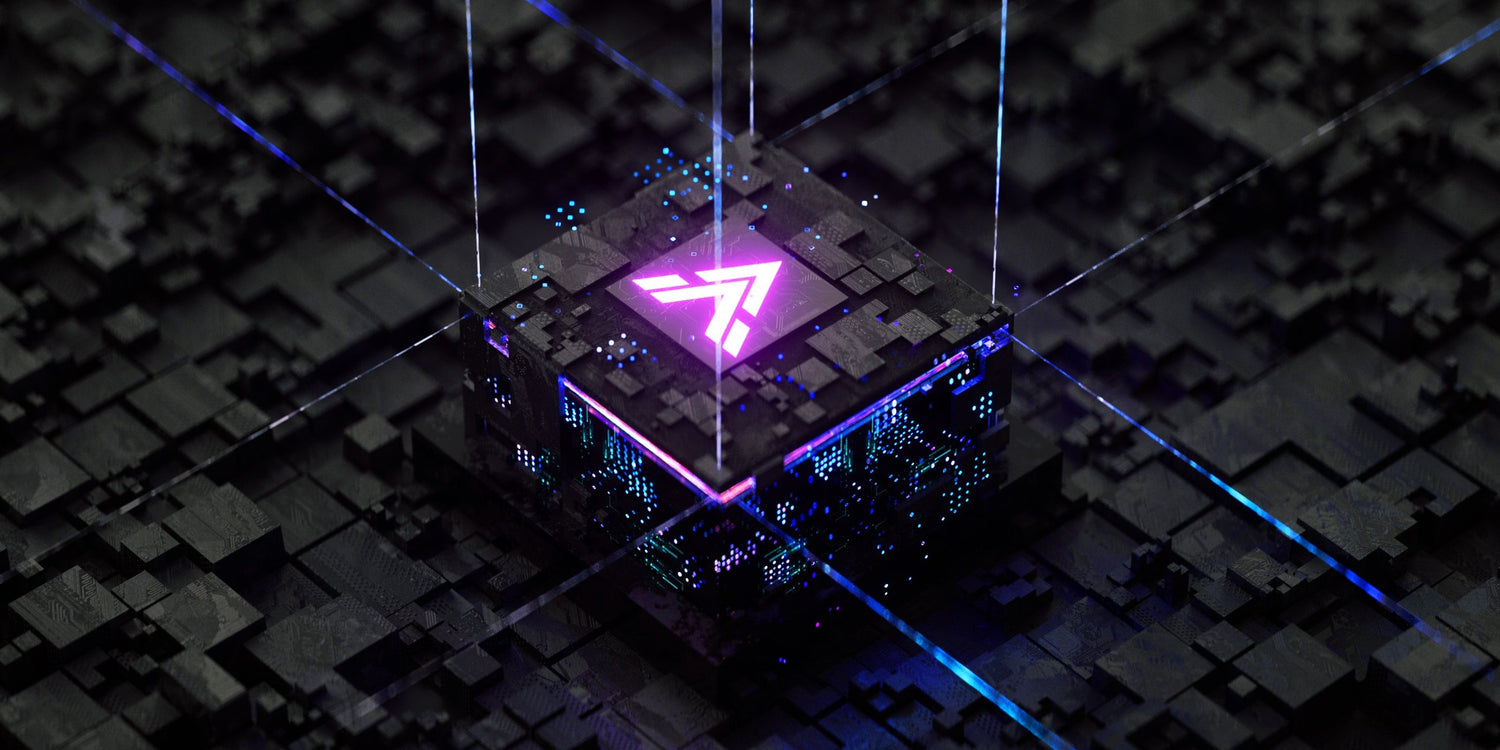 GREATER CONTROL & COOLING
Acedeck's fine-tuned FOC controller brings a silky and smooth acceleration sensation, and its innovative seal makes it more stable and durable. Furthermore, the heat sink that's engineered with CNC precision michining provides better heat dissipation which enables the ESC to release maximum power consistently. It's the same with braking – it all feels so responsive and intuitive, it'll soon feel like an extension of your body.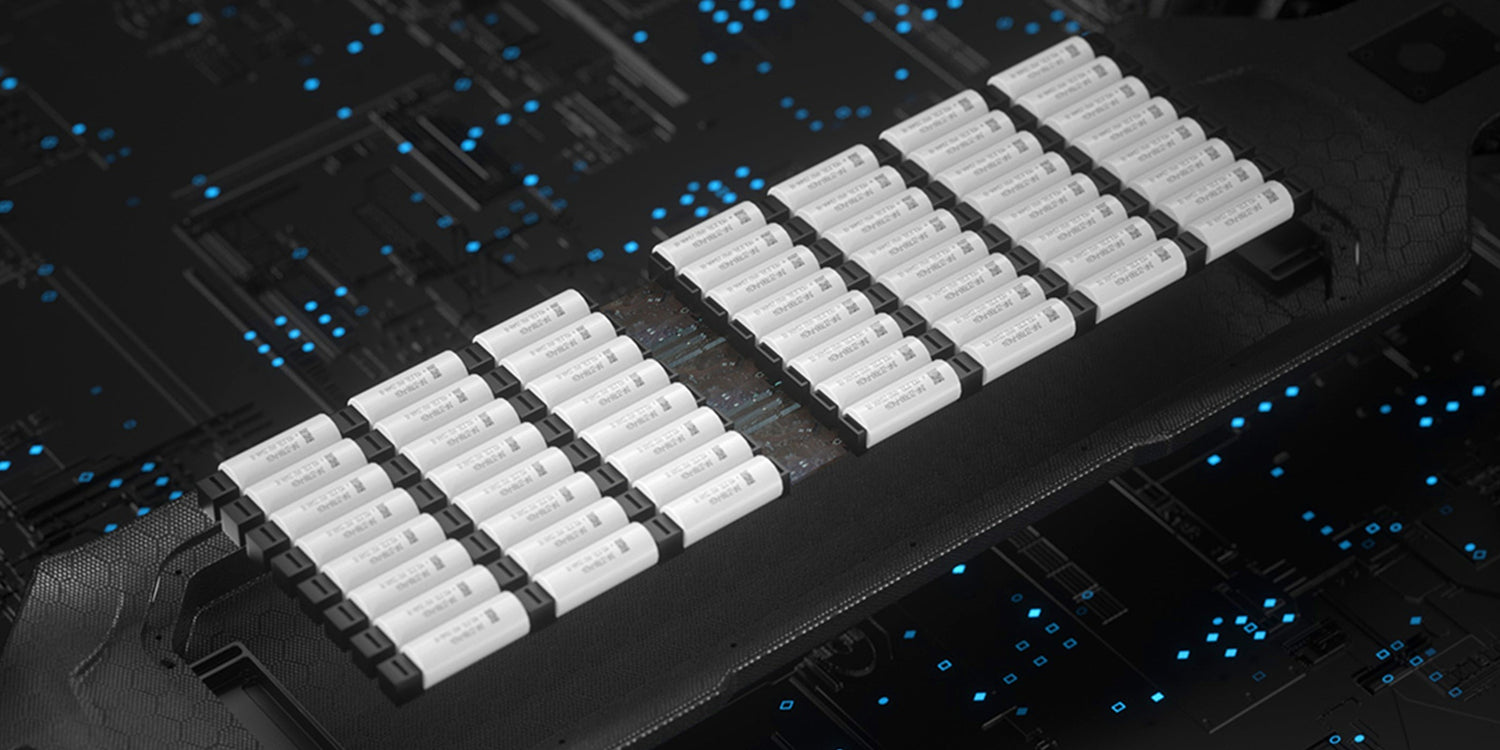 A BATTERY THAT DELIVERS
A 14S4P battery pack containing best-in-class MOLICEL 21700 Ultra-High Power Cells bring a surge of power when you need it, and sustain a longer range. In figures, that's a capacity of up to 870wh with a continuous output of 50A in 2WD and 100A in 4WD, which can facilitate a maximum range of 65km. Ares X1 is also equipped with onboard smart BMS which effectively balances the charge across the battery cells and protects this powerful battery for its best performance output.
PRODUCT FEATURES
WOBBLE FREE

The exclusively designed CNC'd TKP trucks ensure stability during high-speed riding and, most importantly, eliminate speed wobble. And let's face it, it looks like a work of art too.

UP THE WHEEL GAME

Forget about the cheap plastic wheel hub, our CNC'd wheel hub brings excellent dynamic balance and stability, as well as toughness.

ESKATE EYE CANDY

The handcrafted carbon fiber deck brings stunning effects while reducing weight and providing superior strength and durability for riding. The main patterns of the board are inspired by our passion for sports and nature, striking with uniqueness. Yet this ultra-large battery has the thinner design demanded by experienced riders. This is the first electric skateboard that can accommodate this many single-layer batteries (up to 56 battery cells) in a carbon fiber board design this sleek.

CRAFTED BY ESKATERS FOR ESKATERS

Not only are the boards built with the highest quality of materials and engineering, the comfort of riding is also at the center of our design philosophy. We test and modify the profile and surface of the board over a range of stances and shoe sizes to achieve a compromise-free board that's comfortable whoever you are and whatever your riding style. Prepare to push your limits of comfort, response, durability, power and range with Acedeck.